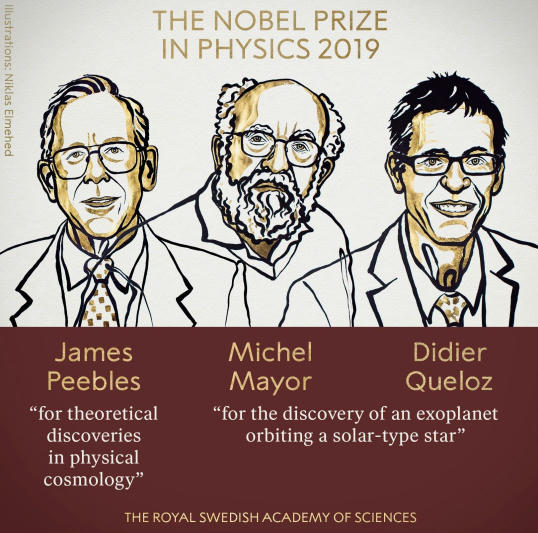 NOTES
James Peebles, from Canada, has been awarded half of the 9m Swedish kronor (£740,000) prize for his theoretical discoveries about the evolution of the universe. The Swiss astronomers Michel Mayor and Didier Queloz share the other half of the prize for their discovery of the first planet beyond our solar system.
JAMES PEEBLES
Peebles was rewarded for laying a foundation for modern cosmology, including his realisation that faint microwave radiation that filled the cosmos 400,000 years after the Big Bang contains crucial clues to what the universe looked like at this primitive stage and how it has evolved over the subsequent 13bn years.
JAMES PEEBLES
By studying the earliest moments after the birth of the universe, James Peebles of Princeton University developed a theoretical framework for the evolution of the cosmos that led to the understanding of dark energy and dark matter – substances that can't be observed by any scientific instruments but nonetheless make up 95 percent of the universe.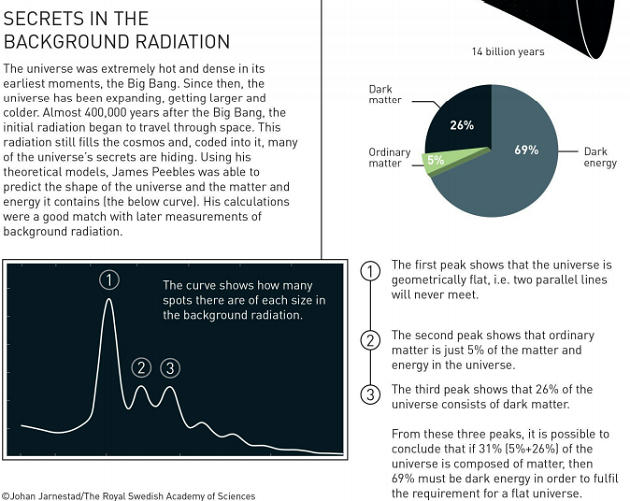 JAMES PEEBLES
His three textbooks (Physical Cosmology, 1971; Large Scale Structure of the Universe, 1980; Principles of Physical Cosmology, 1993) have been standard references in the field.
MICHEL MAYOR AND DIDIER QUELOZ
In 1995, Mayor and Queloz's discovery of the first planet circling a star other than our sun blew open existing ideas about planetary formation. The planet, 51 Pegasi b(t was the first exoplanet to be discovered), had been considered too big—about the size of Jupiter—and too close to its star to exist.
MICHEL MAYOR AND DIDIER QUELOZ
The method used to make that discovery opened the floodgates to finding more unexpected planets. Because planets don't produce their own light, to find them Mayor and Queloz relied on the tiny wobbles that a planet produces in the star it's orbiting.
These visible wobbles can be detected with the Doppler effect—just like the change in the frequency of the sound of an approaching or retreating train.
Today, we know that there are at least 4,000 planets around stars in the Milky Way galaxy alone, with countless more waiting to be discovered.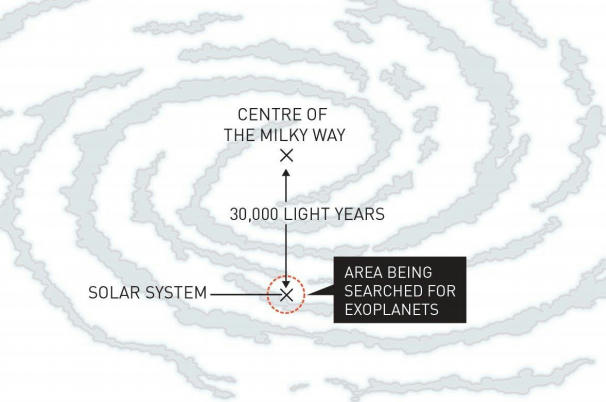 LANIAKEA SUPERCLUSTER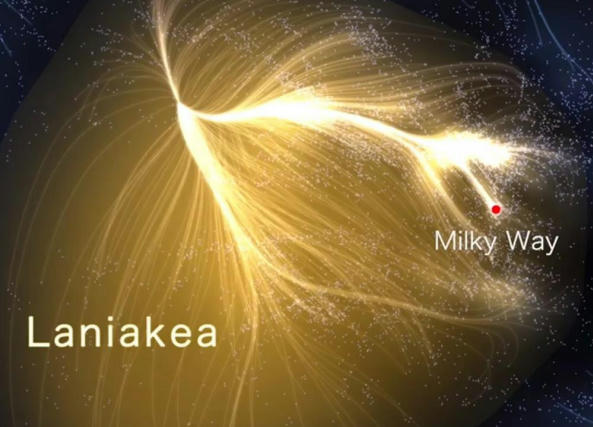 LANIAKEA SUPERCLUSTER
The galaxy super cluster that is home to the Milky Way and approximately 100,000 other nearby galaxies.