What has happened?
Preliminary investigations performed by the military's Court of Inquiry, in addition to the J&K police,
Have discovered that Captain Bhoopendra Singh of 62 RR regiment, aided by two civilian informers,
Had "staged" the July 8 encounter in Kashmir's Amshipora and "killed" three each daily wage labourers working in apple orchards,
Allegedly to assert a money bounty of Rs 20 lakh granted by the military as reward for killing terrorists.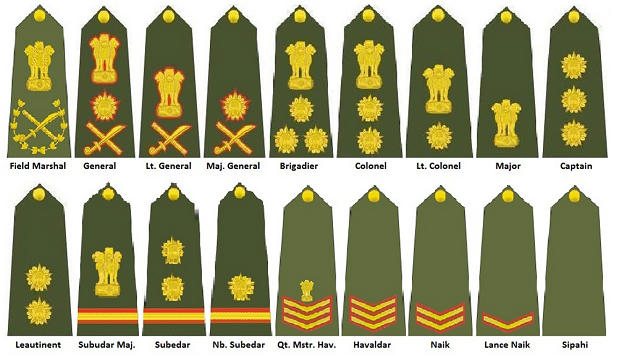 The informers Tabish Nazir, a resident of Shopian, and Bilal Ahmad, who lives in Pulwama,
Had been paid a "few thousand" rupees,
States the 300 web page chargesheet filrd by the J&K police's particular investigation crew (SIT).
The encounter
On July 18 2020, three labourers were killed in a fake encounter at Amshipora in Shopian.
Their pictures went viral on social media, following which their families from Rajouri district of Jammu claimed that-
The people killed were their kin who had travelled to Shopian to work as labourers.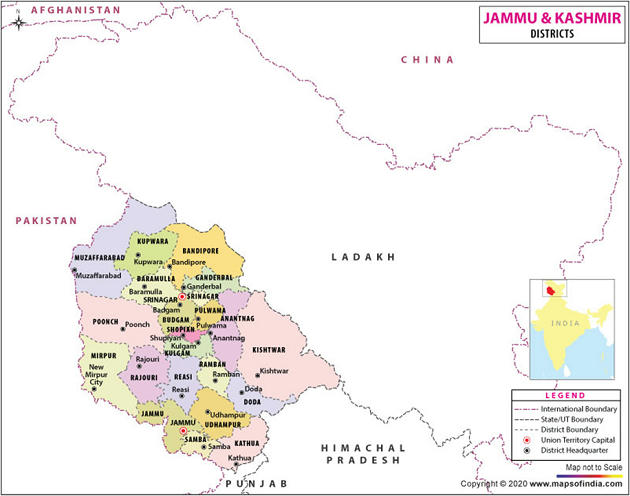 On September 18, the Indian Army said following an internal probe into the case, prima facie evidence indicates that,
Army personnel exceeded powers vested in them under the Armed Forces Special Powers Act (AFSPA).
During the probe, police conducted DNA profiling of the deceased and their samples which matched with three Rajouri families on September 25.
This proved that the people killed by the Army were not militants but labourers who were earning their living in Amshipora.
The victims were identified as Abrar Ahmed (25), Imtiyaz Ahmed (20), and Mohammed Ibrar (16).
Later two persons — Tabish Nazir and Bilal Ahmed Lone — identified as sources of the Army captain, were summoned at Heerpora Police Station for questioning and were arrested in the instant case.
Whereas Captain Bhoopendra Singh alias Major Basheer Khan of 62RR was detained by the Army under relevant sections of law.
Special investigation team
The Special Investigation Team (SIT) that was constituted by the J&K Police to probe the case recreated all the scenes of the crime,
Including routes used after meeting the victims by the accused and the place where the victims were murdered.
During the investigation, a statement of 49 witnesses was recorded under relevant sections of law and a total of 75 witnesses were listed under the list of witnesses annexed.
In a significant move, one accused was later made an approver in the case.
An order was been issued by Shopian Court asking the Army authorities under relevant sections of law to give their opinion.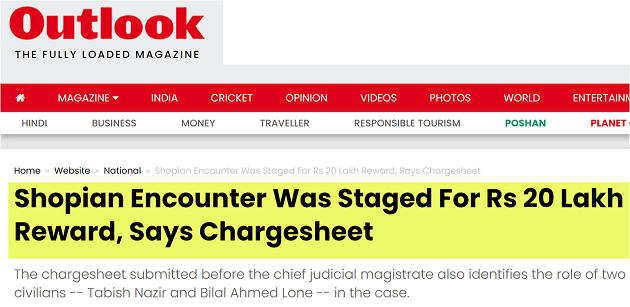 The chargesheet indicted the Army officer and two others stating that
"They deliberately and purposefully chose not to follow SOPs, they planted illegally acquired weapons and material on their dead bodies after stripping them of their identities and tagged them as hardcore terrorists in possession of war-like stores and deliberately providing false information to colleagues and seniors."
What next?
Captain Bhoopinder Singh may face Court Martial proceedings.
He is currently in Army custody for the case relating to fake encounter of the three youths.
Q) Most militaries in the world maintain a court martial system to try cases related to military discipline.
Which of the following country does not have court-martial at the time of peace?
Germany
Singapore
United Kingdom
Indonesia