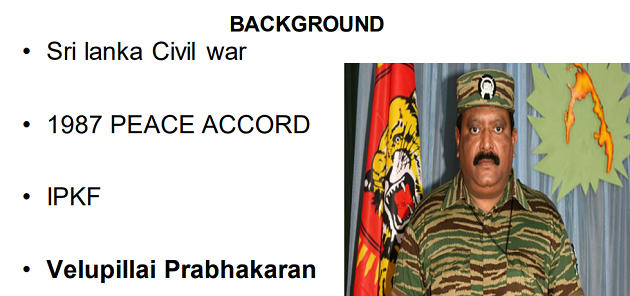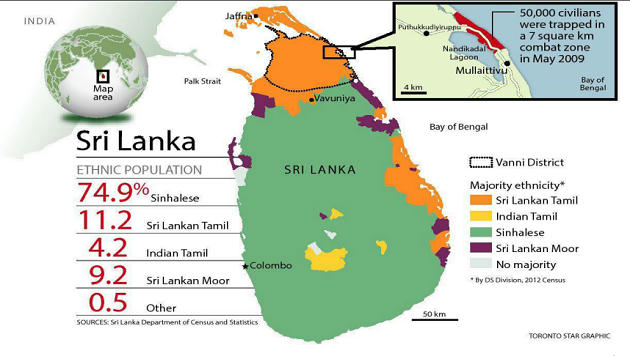 21 MAY 1991
Rajiv Gandhi was campaigning for the upcoming elections in southern states of India. On 21 May, after successfully campaigning in Visakhapatnam, his next stop was Sriperumbudur, Tamil Nadu.
When he reached a campaign rally in Sriperumbudur, he got out of his car and began to walk towards the dais where he would deliver a speech.
Along the way, he was garlanded by many well-wishers, Congress party workers and school children.
ASSASINATION
The assassin, Dhanu (Thenmozhi Rajaratnam), approached and greeted him. She then bent down to touch his feet and detonated an RDX explosive-laden belt tucked below her dress at exactly 10:10 PM.
Gandhi, his assassin and 14 others were killed in the explosion that followed, along with 43 others who were grievously injured. The assassination was caught on film by a local photographer, Haribabu.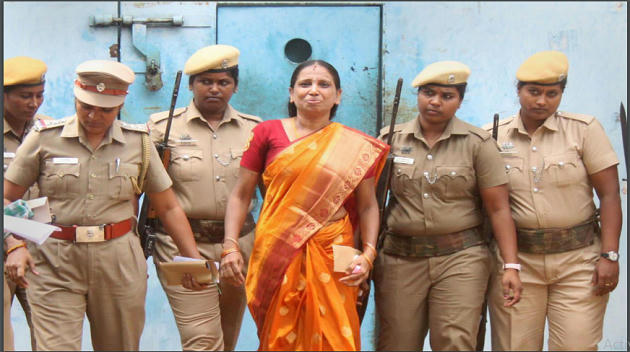 ASSASINS
The assassination was carried out by Thenmozhi Rajaratnam alias Dhanu, who was associated with the Liberation Tigers of Tamil Eelam (LTTE), a separatist organisation from Sri Lanka.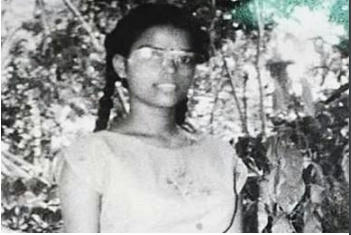 CBI takes charge
On May 22, 1991, the case was handed over to The Central Bureau of Investigation (CBI) and a Special Investigation Team (SIT) headed by D R Karthikeyan was formed to probe the case and the probe confirmed the role of LTTE in the assassination, which was upheld by the Supreme Court of India.
It may be noted the State was then under President's rule after DMK Government was dismissed for its alleged role in the assassination.
An interim report of Justice Milap Chand Jain, which was looking into the conspiracy angle to the assassination, also stated that the then ruling DMK Government in Tamil Nadu, colluded with the LTTE.
CBI takes charge
SIT charge sheeted 41 accused, including 12 dead and three absconding, before a TADA trial court.
A TADA court awarded death sentence to all 26 accused, against which the accused went to an appeal in May 1999 in the Supreme Court. The apex court upheld death of Murugan, Santhan, Peraivala and Nalini, gave life term for three and freed 19 others in October same year.
 IMPORTANT DATES
In mid-1991 a three-month police hunt for Sivarasan, nicknamed One-Eyed Jack, who is believed to have planned and executed the assassination of Rajiv Gandhi ended abruptly when he and six confederates committed suicide as the police closed in on their hideout in the southern city of Bangalore
2000: Rajiv Gandhi's widow and Congress President Sonia Gandhi files a petition for clemency for the sake of Nalini's daughter in 2000. The petition wanted the death sentence to be commuted to life imprisonment
June 2006: Sri Lanka's Tamil Tiger rebels have expressed "regret" over the assassination of Rajiv Gandhi 15 years ago and called it as was a "monumental tragedy".
IMPORTANT DATES
2008: Gandhi's daughter Priyanka Gandhi met Nalini in jail and later said in an interview that she had forgiven her father's killer
August 3, 2008: Nalini Sriharan, serving a life sentence for her involvement in the assassination of Rajiv Gandhi, says she "regrets" the killing of the former Prime Minister and claims that the real conspirators have not been booked yet.