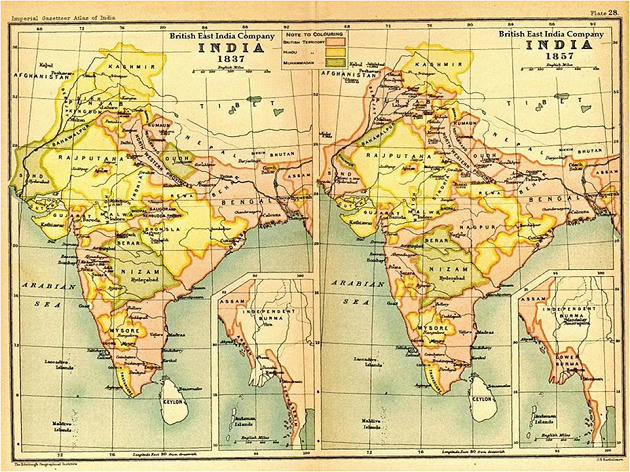 BACKGROUND
Fort William was established to protect the East India Company's trade in the city of Calcutta, the principal city of the Bengal Presidency.
Siraj-ud-daula ordered the fortifications to be stopped by the French and British, and the French complied while British did not.
In consequence to that British indifference to his authority, Siraj ud-Daulah organised his army and laid siege to Fort William.
BLACK HOLE
The desertions of allied Indian troops made ineffective the British defence of Fort William, which fell to the siege of Bengali forces on 20 June 1756.
The English officers and merchants based in Kolkata were rounded up by the forces loyal to Siraj ud-Daulah and inserted into a dungeon known as the "Black Hole".
A total of 146 British prisoners, including two women and several wounded men, and Holwell himself, were herded at sword-point for the night into the fort's 'black hole', a little lock-up the British had built for minor offenders. It measured only 18ft by 14ft 10in and had two small windows
BLACK HOLE
At 6am the next morning when the door was unlocked, the corpses were piled up inside and only twenty-three of the prisoners were still alive. A pit was hastily dug for the dead and the bodies were dumped in it.
According to a calculation by Professor Brijen Gupta in the 1950s, the total of prisoners shut in the black hole was probably sixty-four, of whom twenty-one came out alive. He also produced evidence that Siraj-ud-daula did not order the prisoners to be shut in the black hole and knew nothing about it until afterwards.
AFTERMATH
Vengeance was swift. Robert Clive marched on Calcutta and set siege to Fort William, which was also bombarded by an accompanying fleet of warships under Admiral Charles Watson. The fort fell to the British in January 1757 and in February with an army of a mere 3,000 men, Clive routed Siraj's army of perhaps 50,000 with their cannon and war-elephants at Plassey.
Siraj fled to Murshidabad, where he was killed by his own people and his body thrown into the river.