A BRIEF OVERVIEW
In 1962, India and China fought a deadly, fourweek war over their Himalayan border. Chinese troops advanced into Arunachal Pradesh and another disputed area to the west. It ended when China declared a cease-fire and withdrew to a boundary known as the McMahon Line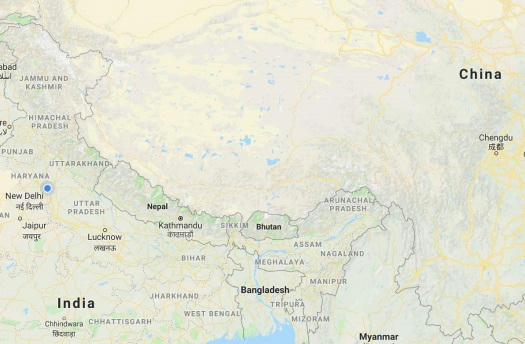 A BRIEF OVERVIEW
Since then, even as China developed infrastructure along the border, India viewed the "lack of roads in the state as a defense mechanism to stop Chinese troop movement into India's heartland," according to a research paper by the Institute of Defence Studies and Analyses. (It is funded by the Indian Ministry of Defence but operates as a non-partisan and autonomous body.)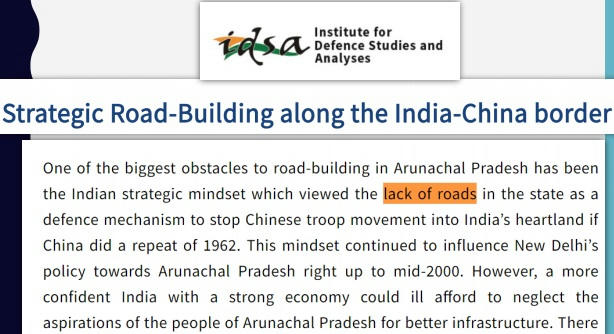 THE NEW APPROACH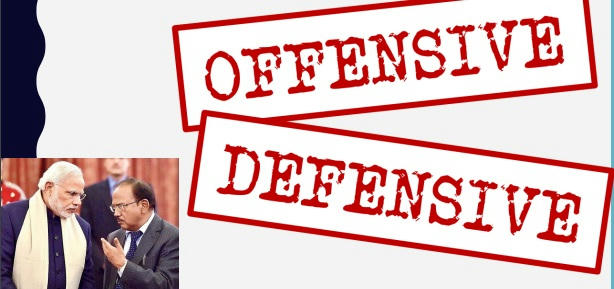 INDIA RAPIDLY BUILDING INFRASTRUCTURE IN NORTH EAST
Some examples –
Dhola–Sadiya Bridge – Connecting the northeast states of Assam and Arunachal Pradesh.
The 264-km Shillong-Nongstoin-Tura road has been upgraded into a two-lane highway, thereby, connecting the two flanks of Meghalaya.
Bogibeel Bridge – connects the southern bank of the Brahmaputra River in Assam's Dibrugarh district with Silapathar in Dhemaji district, bordering Arunachal Pradesh….
BOGIBEEL BRIDGE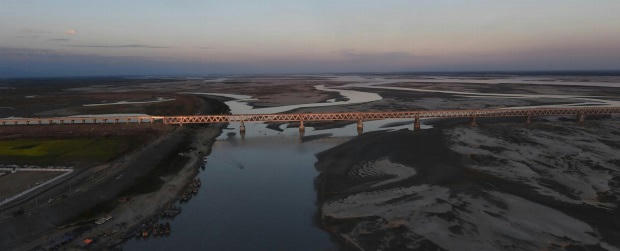 BOGIBEEL BRIDGE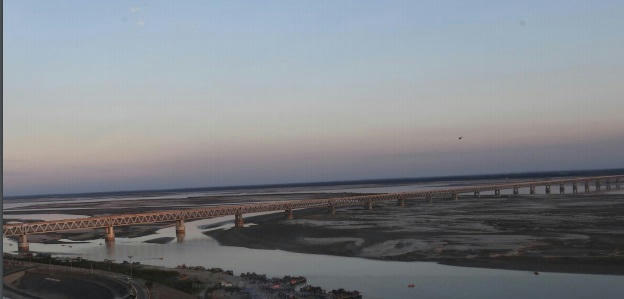 BOGIBEEL BRIDGE
PM Modi inaugurated the Bogibeel Bridge on the birth anniversary of the late Atal Bihari Vajpayee i.e. December 25 which is observed as "Good Governance Day". This 4.9 km-long bridge is the nation's only fully welded bridge and for the first time European codes and welding standards were adhered to and it has a life of about 120 years.
FULLY WELDED STEEL-CONCRETE
As the Bogibeel bridge being situated in an earthquake prone area it is India's first bridge to have fully welded steel-concrete support beams that can withstand earthquakes of magnitudes upto 7 Richter Scale
NOTES
India's longest rail-road bridge Asia's second longest Rail Road Bridge Built at an estimated cost of over Rs 5,000 crore, the 4.94-km-long double-decker bridge is expected to significantly enhance India's defence capability by ensuring faster movement of troops and supplies to Arunachal Pradesh, which borders China.
NOTES
The Bogibeel Bridge connects the southern bank of the Brahmaputra River in Assam's Dibrugarh district with Silapathar in Dhemaji district, bordering Arunachal Pradesh.
 BENEFITS OF THE BRIDGE
The bridge is referred to as "Lifeline of Assam", It is an asset for the entire north-eastern region. The benefits of the bridge include:
It reduces travel time from Assam to Arunachal Pradesh to four hours and will eliminate a detour of over 170 km via Tinsukia.
It also reduces the train travel time between Delhi and Dibrugarh by about three hours.
The bridge will also play an important role in defence of the country by facilitating ease of mobility to the India-China border in Arunachal Pradesh and also the three road lanes of the bridge can act as three landing strips for the Air Force.
ORIGIN
The foundation stone for the Bogibeel Bridge was laid by former Prime Minister HD Deve Gowda on January 22, 1997. The work had begun on 21st April 2002, under the Atal Bihari Vajpayee led government. It is now inaugurated on the birth anniversary of the former Prime Minister Atal Bihari Vajpayee.
NOTES
Last year in May, PM Modi had inaugurated another bridge across the Brahmaputra, the 9.3km-long Dhola-Sadiya road bridge. Named after iconic artiste Bhupen Hazarika, the bridge connects Dhola in Arunachal Pradesh to Sadiya. India's longest bridge, at 19.3km-long, is also planned in the northeast. The proposed bridge is to be built over the Brahmaputra to connect Dhubri in Assam to Phulbari in Meghalaya. The four-lane road bridge is to be completed by 2026-27.
NORTH EAST NEEDS MORE
Despite being home to 3.8% of population, total national highway length in 8 northeast states is 9,525 km, which is just 12% of India's total national highway length. Together they have a total railway network of2,646 km, of which 179km of rail tracks are in Assam alone. Only three state capitals in the region — Guwahati, Agartala and Itanagar — are currently connected by rail.