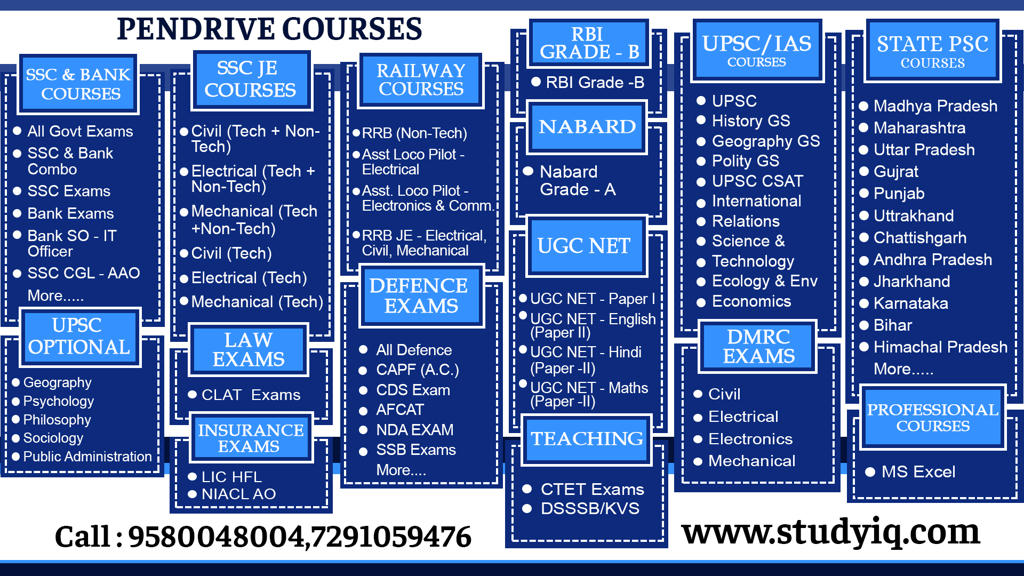 ELECTRONIC VOTING MACHINE
Electronic Voting Machine (also known as EVM) is voting using electronic means to either aid or take care of the chores of casting and counting votes.
An EVM is designed with two units: the control unit and the balloting unit. These units are joined together by a cable.
The control unit of the EVM is kept with the presiding officer or the polling officer. The
balloting unit is kept within the voting compartment for electors to cast their votes.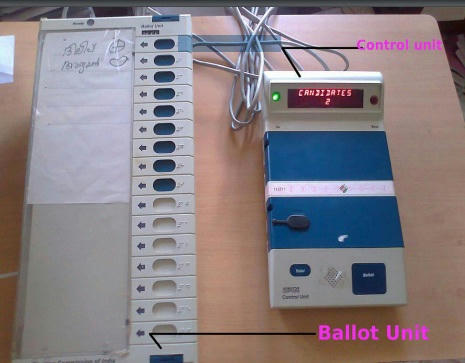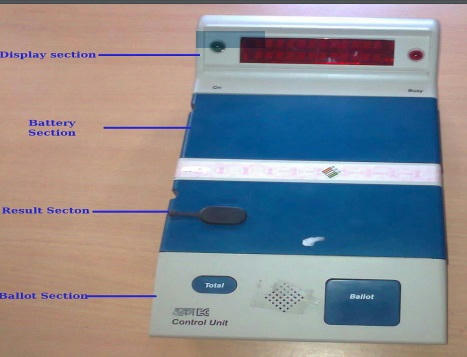 GHAZI BABA MISSION PROCEDURE TO USE
The control unit is with the presiding officer or a polling officer and the balloting Unit is placed inside the voting compartment.
The balloting unit presents the voter with blue buttons horizontally labeled with corresponding party symbol and candidate names.
The voter has to cast his vote by once pressing the blue button on the balloting unit against the candidate and symbol of his choice. As soon as the last voter has voted, the Polling Officer-in-charge of the Control Unit will press the 'Close' Button. Thereafter, the EVM will not accept any votes.
SECURITIES ISSUES
The researchers suggest moving to a voting system that provides greater transparency, such as paper ballots, precinct count optical scan, or a voter verified paper audit trail. • But Election Commission of India points out that for such tampering of the EVMs, one needs physical access to EVMs, and pretty high tech skills are required.
Given that EVMs are stored under strict security which can be monitored by candidates or their agents all the time, its impossible to gain physical access to the machines. Plus, to impact the results of an election, hundreds to thousands of machines will be needed to tamper with.
CAN IT BE HACKED?
1) Hackers cannot tamper with Indian EVMs. Our EVMs are secure and cannot be hacked (among many other reasons) because they are not connected to the internet.
2) For anyone to access hundreds of thousands of EVMs in India, break the seals and replace parts on a mass scale needed for rigging elections is impossible as all the machines are guarded by troops and by representatives of all political parties as well.
 CAN IT BE HACKED?
3) Isn't it possible to simply programme the EVM at the manufacturing stage to record all votes for one candidate? This is simply meaningless. A key issue preventing the transfer of votes from one button to another is that nobody knows what order the candidates or parties will be listed on the EVM till after the last date of withdrawing nomination papers.
4) In fact, ballot paper-based voting is subject to much more fiddling and manipulation. In the days of ballot papers, a party used to capture polling booths and stamp all the ballot papers in their favour.
 ENCOUNTER
5) The technology, the design and the thought process behind India's EVMs are admired across the world. Many election experts have visited and tested our EVMs. We should be proud of India's EVMs instead of falsely using them as a scapegoat when a party loses an election
6) Finally – the Election Commission has devised EVMs with a paper trail