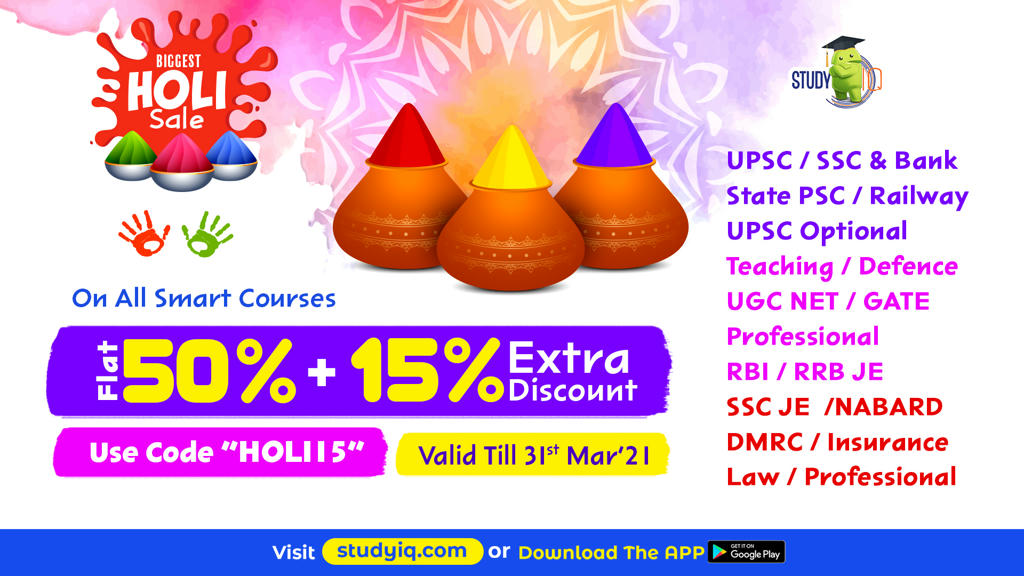 Q1) Denis Sassou Nguesso has been re-elected as the President of which country?
Burundi
Uganda
Sudan
Congo
Q2) Which company has  delivered the first 500 Pax passenger-cum-150-tonne cargo vessel Sindhu to the Andaman and Nicobar administration?
Hindustan Shipyard Limited,
Cochin Shipyard Limited 
Larsen & Toubro
Bharat Dynamics Ltd
Q3) The Advertising Standards Council of India (ASCI), has tied up with which consulting firm to launch a study on depiction of women in advertising?
McKinsey & Company
Boston Consulting Group
Futurebrands
Grant Thornton
Q4) Which of the following organizations has released the report titled 'Global Wind Report 2021'?
United Nations
Global Wind Energy Council
International Renewable Energy Agency
World Wind Energy Association
Q5) Which agency will assist states and union territories to prepare an annual export ranking index of different districts?
Directorate General of Foreign Trade
Federation of Indian Chambers of Commerce & Industry
Competition Commission of India
NITI Aayog
Q6) Which country recently held its fourth parliamentary election in two years?
Russia
Israel
France
Yemen
Q7) An MoU has been signed between India and which country in the field of Water Resources?
Canada
Italy
Japan
Spain
Q8) The Jal Shakti Ministry has entered a partnership with the United Nations Office for Project Services and Denmark to help bring tap water connections in which state?
Gujarat
Uttar Pradesh
Madhya Pradesh
Rajasthan
Q9) The Danish Red Cross which has introduced world's first Volcano bond will cover how many volcanoes around the globe?
10
15
20
25
Q10) Which state has launched 'Dial 112′ Emergency Response Support System (ERSS) for all emergency services?
Karnataka
Andhra Pradesh
Odisha
Tamil Nadu
Q11) The Indian SARS-CoV-2 Consortium on Genomics (INSACOG) is a group of how many National Laboratories established by Ministry of Health and Family Welfare?
Five
Ten
Twelve
Seven
Q12) Central Government has decided to constitute "an empowered committee for manufacturing in high technology areas". The committee will be headed by?
Minister of Commerce and Industry
Minister of Textile
Minister of Corporate Affairs
Minister of Power
Q13) Which company has launched a new tool called Threadit to help make remote work more efficient?
YouTube
Facebook
Google
Twitter
Q14) Which organization has released a report "World Development Report 2021: Data for Better Lives"?
United Nations
World Bank
Asian Development Bank
International Monetary Fund
Q15) Nawal Saadawi, who passed away recently, was a renowned feminist, psychiatrist and novelist from which country?
Egypt
Yemen
Qatar
Armenia
Q16) The Union Minster of Education has inaugurated the Shaheed Bhagat Singh Smarak in which state/UT?
Punjab
New Delhi
Jammu & Kashmir
Haryana
Q17) RBI has floated an idea to create NUEs as an alternate mechanism to the existing National Payments Corporation of India (NPCI). What is the full form of NUE?
National Union Entities
New Umbrella Entities
National Umbrella Entities
New Ultra Endorsement
Q18) Shirui peak, which was making headlines recently, is situated in which state?
Arunachal Pradesh
Himachal Pradesh
Sikkim
Manipur
Download Free PDF – Daily Current Affairs For SSC And Bank