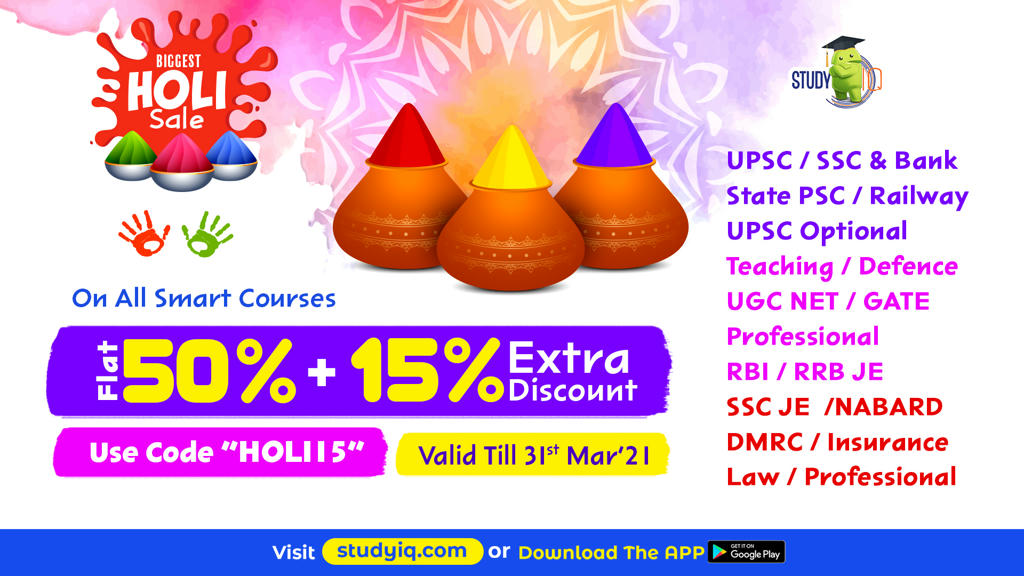 Q1) Who has won the Rathbones Folio prize for her memoir, In the Dream House?
Carmen Maria Machado 
Shanora Williams
Angie Thomas
Brittney Morris
Q2) World's First Mobile Water from Air Kiosk and Water Knowledge Centre has been set up in which city?
Bengaluru
Kochi
Visakhapatnam
Pune
Q3) When was Earth Hour 2021 observed?
26 March
27 March
28 March
29 March
Q4) Who has been appointed as the Managing Director And Chief Executive Officer of Mahindra and Mahindra (M&M)?
CP Gurnani
Ashok Sharma
Kavinder Singh
Anish Shah
Q5) Jeshoreshwari Kali Shaktipeeth, seen in news recently, is located in which district of Bangladesh?
Satkhira
Chattogram
Dhaka
Manikganj
Q6) Indian Coast Guard ship 'Vajra' was formally commissioned into service at which port?
Kandla Port
Chennai Port 
Haldia Port
Jawaharlal Nehru Port
Q7) Which state has celebrated 100th  anniversary of Mahatma Gandhi's first ever visit to state on 23rd March?
Karnataka
West Bengal
Odisha
Rajasthan
Q8) Laxmipriya Mohapatra, who passed away recently, was associated with which classical dance?
Bharatanatyam
Kathakali
Kuchipudi
Odissi
Q9) What is the strike range of the Shaheen 1A surface-to-surface ballistic missile launched by Pakistan?
500 km
900 km
700 km
800 km
Q10) Health Minister Dr Harsh Vardhan has launched which initiative in pursuit of TB Mukt Bharat?
TB ko Harana hai
TB Ko Bhagao
Tribal TB Initiative
None of the above
Q11) Name the Former Deputy Governor of Reserve Bank of India (RBI) who passed away recently?
Kamalesh Chandra Chakrabarty
K J Udeshi
Vepa Kamesam
 Usha Thorat
Q12) Who has been elected as the new chairperson of Standing Conference of Public Enterprises (SCOPE)?
Manoj Jain
Gurdeep Singh
Soma Mondal
Nalin Shinghal
Q13) Which of the following states celebrates Shigmo or Shigmotsav?
Kerala
Haryana
Jharkhand
Goa
Q14) Fiyavathi Renovation Project is a project of which country?
Singapore
Maldives
Japan
Bhutan
Q15) Which country has added India to the list of countries affected by African swine fever, imposing restrictions on the import of pork and pork products from the country?
Denmark
Australia
Canada
United States
Q16) India and Bangladesh will make a film titled Bangabandhu. The film will be directed by whom?
Shyam Benegal
Mani Ratnam
Sanjay Leela Bhansali
Rajkumar Hirani
Q17) Indian Navy will participate in French naval exercise "La Perouse". The exercise will held at?
Arabian sea
 Bay of Biscay
Bay of Bengal 
English Channel
Q18) 2022 AFC Women's Asian Cup football tournament will be held at which of the following places?
Navi Mumbai
Ahmedabad
Bhubaneswar
All of the above
Download Free PDF – Daily Current Affairs For SSC And Bank