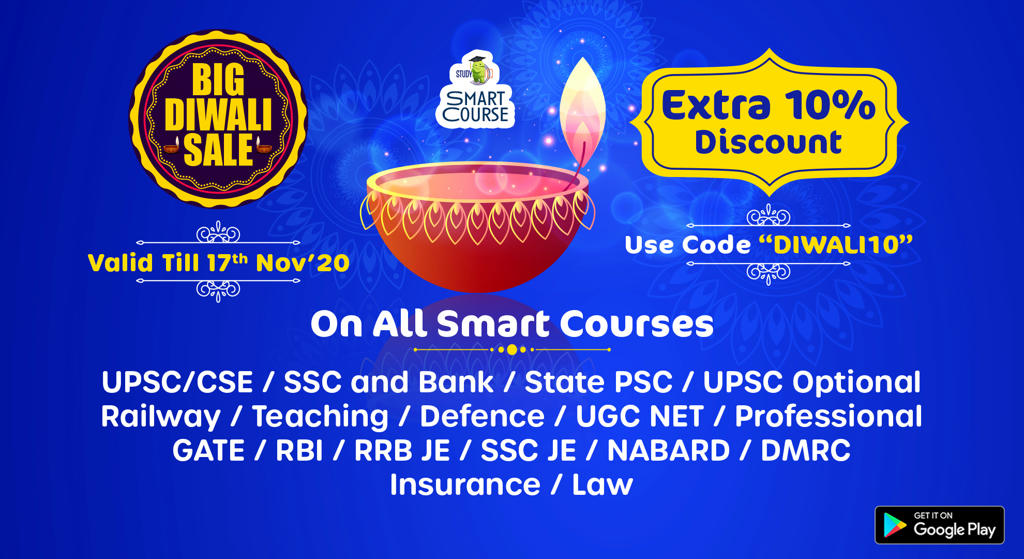 SBI – JBIC
The State Bank of India signed a loan agreement amounting to up to one billion US Dollars with the Japan Bank for International Cooperation.
The loan is intended to promote the smooth flow of funds for the whole range of business operations of Japanese automobile manufacturers in India.
As part of the agreement, 600 million US Dollars will be financed by JBIC while the remaining amount will be financed by other participating banks.
The facility will be co-financed by SMBC, MUFG Bank, Mizuho Bank, Shizuoka Bank and Bank of Yokahama.
On the occasion of signing the agreement, Deputy Managing Director(IBG) of SBI  C. Venkat Nageswar said that the friendship between India and Japan has a long history, rooted in spiritual affinity and strong cultural and civilizational ties.
It is a historic occasion for both SBI and JBIC, as they are entering into an untied loan for the first time.
This will assist in achieving our Prime Minister's vision of making India Atmanirbhar.
UPI  for Asia
The National Payments Corporation of India (NPCI), which successfully developed the UPI.
NPCI wants to export opportunities to build retail payment railroads in Asian countries.
NPCI's recently set- up subsidiary NPCI International (NIPL) and Kansas-based fintech company Euronet have jointly submitted a bid to the Central Bank of Myanmar (CBM) to build the South Asian nation's proposed Real-Time Retail Payments System and QRcode Generation and Repository System
The CBM project has received grants from the World Bank, and a successful implementation of NPCI's expertise could give a serious boost to its international aspirations.
The bid could, however, face tough competition from global payments giants including Mastercard and Visa who are also known to be interested in the project.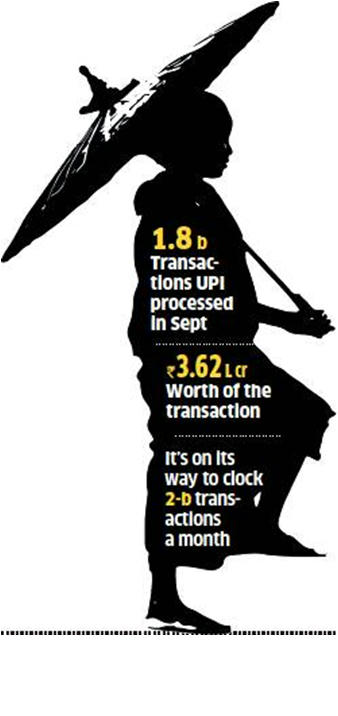 If the bid goes through, it will be the first among many international projects that NPCI is eyeing in the Asian market.
Several economies including Malaysia, UAE and Singapore are on the cusp of mass digitisation.
Building international solutions could test NPCI's capabilities as India's underlying digital infrastructure — which enables UPI and Aadhaar-enabled Payment System, among other payment railroads — is difficult to replicate.
PM Modi – ET interview
Prime Minister Narendra Modi has said the economy was getting "back on track faster than expected" and that the recent set of reform measures was a signal to the world that "new India believes in market and market forces".
He asserted that his government is committed to the reform trajectory to make India a leading manufacturing and investment destination.
According to Moody's, 154 greenfield projects from the US have come to India in 2020, compared with 86 to China, 12 to Vietnam and 15 to Malaysia.
In the post-pandemic new world order, India will ride the bus of "manufacturing and integrating in supply chains".
India, he said, does not believe in "gaining from the loss of others" but emphasised that it had the specific advantage of "democracy, demography and demand" to make this happen.
"I would like to assure the nation that, as and when a vaccine becomes available, everyone will be vaccinated. No one will be left behind."
Modi said his government got the timing of both the lockdown and the unlock right, which saved many lives.
"We will ensure that all required measures needed to continue stimulating the economy are undertaken in a timely manner while ensuring overall macroeconomic stability."
On the issue of GST compensation to states, the PM said while a consensus was evolving, it was wrong to say his government was insensitive to state concerns.
"When VAT replaced CST under the UPA government, they had promised to compensate states for any revenue shortfall. But you know what UPA did? They refused to compensate the states despite their commitment. Not just for one year but continuously for five years."
India, UK Ink Pacts on Infra, Sustainable Finance
India and the UK signed agreements on Wednesday on financial services, infrastructure and sustainable finance at the 10th Economic and Financial Dialogue (EFD) between the two countries.
The agreements will help boost jobs and investments in both countries, an official statement said.
UK chancellor Rishi Sunak and finance minister Nirmala Sitharaman held discussions on working together to deal with the global economic impact of the coronavirus and tackling climate change through sustainable finance.
"The UK's economic and financial relationship with India has never been more important with the global challenges we face. Today we set out our ambition for even stronger ties with an agreement that will increase investment, and create and secure jobs," said Sunak.
Road Assets
Union minister for road transport and highways Nitin Gadkari expressed concern over the fact that national highways spanning over 10,000 km were in urgent need of maintenance and repair, the lack of which is inviting public criticism.
The highways ministry has asked its implementing agencies, National Highways Authority of India and National Highways Infrastructure Development Corporation, to strictly follow timelines for transfer of road assets between states and the Centre to ensure there is no neglect in their maintenance and repair.
Gadkari has also pulled up officials for non-performance, which is leading to delays in decision making.
At a recent public event, he said officials who continue to squat on files and delay projects should be shown the door.
These stretches are to be entrusted to agencies including National Highways Authority of India (NHAI), and National Highways Infrastructure Development Corporation (NHIDCL), among others, as part of the declaration of state roads as national highways, but have been neglected because transfer process in between agencies is yet to be completed.
"More than 10,000 km of notified NHs are yet to be entrusted to agencies as NOCs of states for transferring them to the Centre have not been received… and non-maintenance of such stretches by states is inviting a lot of public criticism," the highways ministry said in a directive to its various implementing agencies.
Six

Month Loan Moratorium
Borrowers will not need to apply for the interest-on-interest waiver scheme for the six-month loan moratorium.
Lenders to credit ex-gratia relief amount into the accounts of those eligible.
The lending institutions will draw up a list of their borrowers eligible under the criteria laid down by the government and refund the difference between the compound interest and simple interest paid between March 1 and August 31.
The benefit is available to all eligible borrowers including those who did not opt for moratorium.
The lenders can seek a refund from the government.
According to a Crisil report, 75% of borrowers will be covered under the scheme, which is likely to cost the government ₹7,500 crore.
The scheme is not applicable to accounts classified as non-performing assets (NPAs) at the end of February as also loans against fixed deposits, bonds, shares or other interest-bearing instruments and loans given for investment in financial assets such as shares and debentures.