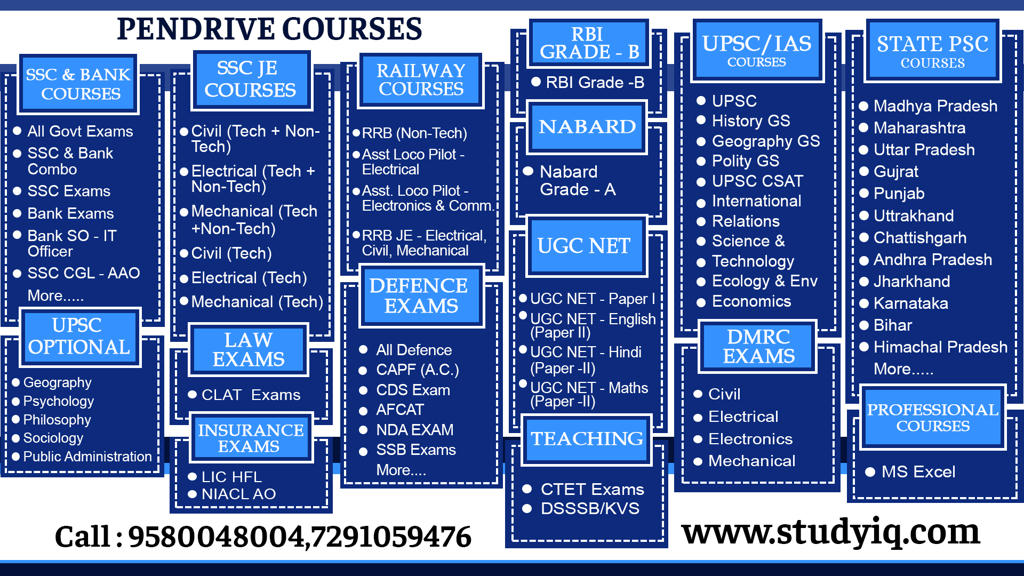 A pulsar (from pulse and -ar as in quasar) [1] is a highly magnetized rotating neutron star that emits a beam of electromagnetic radiation. This radiation can be observed only when the beam of emission is pointing toward Earth (much like the way a lighthouse can be seen only when the light is pointed in the direction of an observer), and is responsible for the pulsed appearance of emission.
Neutron stars are very dense, and have short, regular rotational periods. This produces a very precise interval between pulses that ranges from milliseconds to seconds for an individual pulsar.
Pulsars are believed to be one of the candidates for the source of ultra-high-energy cosmic rays (see also centrifugal mechanism of acceleration).
The periods of pulsars make them very useful tools.
Observations of a pulsar in a binary neutron star system were used to indirectly confirm the existence of gravitational radiation.
The first extrasolar planets were discovered around a pulsar, PSR B1257+12.
Certain types of pulsars rival atomic clocks in their accuracy in keeping time.
A neutron star is the collapsed core of a giant star which before collapse had a total of between 10 and 29 solar masses. Neutron stars are the smallest and densest stars, not counting hypothetical quark stars and strange stars.
Neutron stars have a radius of the order of 10 kilometres (6.2 mi) and a mass lower than a 2.16 solar masses.
They result from the supernova explosion of a massive star, combined with gravitational collapse, that compresses the core past white dwarf star density to that of atomic nuclei.
Once formed, they no longer actively generate heat, and cool over time; however, they may still evolve further through collision or accretion. Most of the basic models for these objects imply that neutron stars are composed almost entirely of neutrons (subatomic particles with no net electrical charge and with slightly larger mass than protons); the electrons and protons present in normal matter combine to produce neutrons at the conditions in a neutron star
At 607 tonnes, it would've been a notch higher had the list counted just countries
India, which is the world's largest consumer of gold, has the 11th largest gold reserve, with the current holding pegged at 607 tonnes, as per the latest report by the World Gold Council (WGC).
India's overall position in terms of total gold holding would have been tenth had the list included only countries. Whereas, International Monetary Fund (IMF) is included and is third on the list with total gold reserves of 2,814 tonnes.
Chain-melted state' allows atoms to exist as both solid & liquid at same time.
The University of Edinburgh scientists have discovered a new state of physical matter which allows atoms to exist as both solid and liquid at the same time. Dr Andreas Hermann of the university's School of Physics and Astronomy led the study which is published in the journal 'Proceedings of the National Academy of Sciences.'
Atoms in physical material have been typically thought to be in one of three states: solid, liquid or gas. But researchers have discovered some elements that can take on properties of two different states, posing a complication to that view. Scientists have not been sure whether those intermediate states were their own state of matter, or if they just represented a transition between the two.
Subjecting potassium to extreme environments – such as pushing it up against high pressures and temperatures – was combined with powerful computer simulations to allow scientists to study the unusual state. They showed parts of both liquid and solid states. When subjected to those conditions, most of the elements formed into a lattice structure, of the kind that would be expected in a solid – but there was also a second set of atoms that were in a liquid arrangement. The scientists in the study found that more than half a dozen other elements, including sodium and bismuth, were able to reach the state if they were put into the right environments.
Dr Andreas Hermann said: "Potassium is one of the simplest metals we know, yet if you squeeze it, it forms very complicated structures."
The M3 EVMs can keep data of 384 candidates.
The 'M3' or third generation machines that are currently under production, are equipped with the tamper-proof mechanism of halting all operations upon being fiddled with.
Starting in August, the production responsibility of the EVM will be handled at the Electronics Corporation of India Ltd (ECIL) and Bharat Electronics Lt (BEL) plants.
The new machines will also be equipped with a self-diagnostic feature that gives these machines the ability to automatically identify fault or defect with the system or the software.
"The third part is digital certification. The Control Unit and Ballot Unit can communicate with each other. If someone plants a Ballot Unit or Control Unit from outside, the digital signature will not match and the system would stop functioning," Zaidi said.
Ministry of Defence
"Virtual reality centre" a reality – shall boost indigenous warship design capabilities
Admiral Sunil Lanba, PVSM, AVSM, ADC the Chief of the Naval Staff, inaugurated the maiden 'state-of-the-art' Virtual Reality Centre (VRC) at the Directorate of Naval Design (Surface Ship Group), today. This centre would provide major boost to the Indigenous warship design capabilities of Indian Navy, providing impetus to self-reliance and greater fillip to warship construction under "Make in India" initiative of the Indian government.
During his address at inauguration ceremony, Admiral Lanba complimented the Directorate for their untiring efforts, foresight and initiatives to conceptualise design and execute the project. This project will facilitate collaborative design reviews for continuous interaction between the designers and the end users to improve design and ergonomics onboard warships.
Directorate of Naval Design (Surface Ship Group) had a humble beginning in 1960s and since then has made major contributions towards indigenous warship design capabilities of the Indian Navy improving self-reliance for warship design and construction. The multi-disciplinary team has successfully developed 19 warship designs on which more than 90 platforms have been constructed todate.
Finance Commission
Ministry of Rural Development presents Recommendations for Fostering Higher Inclusive Growth to the Finance Commission.
The Ministry of Rural Development headed by Secretary Shri Amarjeet Sinha, today made a detailed presentation on the Ministry's plans on fostering higher inclusive growth, equity, efficiency and transparency – to the Chairperson Shri N.K. Singh and Members and senior Officials of the Fifteenth Finance Commission.
The Presentation dwelled upon the changing structure of rural economy; Gram Panchayat led, data driven and accountable development approach; governance reforms for better outcomes and other specific proposals for rural development.
The Ministry made a case for additional resources for Rural India on the account of :-
Higher/New State Share – PMGSY, PMAY (G).
Extra Budgetary borrowing – PMAY Gramin.
Finance Commission transfer.
Massive rise in loans to SHGs – Rs.81,077 cr.
Increasing incomes through livelihood thrust – farm ponds, wells, animal sheds/resources.
Larger effective transfer due to governance reforms – IT/DBT – Decline in leakages.
Other specific proposals of Rural Development like maintenance of roads, transfer of certain schemes, and Human Resource Reforms.
The presentation also made a case of Government's Reforms and conversant Growth Panchayat Development:-
Governance Reform and Convergent Gram Panchayat Development Plans as necessary pre-condition for fund transfers
Capacity building of Panchayats (along with women SHGs), use of technology, data driven financial management reforms, and geo-tagging as necessary conditions.
Comprehensive HR as part of recommendations.
Earmarking for road maintenance.
Transferring DRDSs to States.
SpaceX carries out first commercial launch with Falcon Heavy rocket
In United States, SpaceX has carried out its first commercial launch with its Falcon Heavy rocket tasked with placing a Saudi satellite in orbit.
The bright white rocket rose with a mighty roar and spewed thick gray smoke on the ground as it made its way up into clear blue skies over Cape Canaveral, Florida last night.
SpaceX said the rocket exerts 5.1 million pounds of thrust – that of more than a dozen jetliners.
The rocket is to carry a Saudi Arabian satellite operated by Arabsat, a year after sending founder Elon Musk's red Tesla roadster into orbit as a test. The Falcon Heavy had been scheduled to lift off from the Kennedy Space Center on Wednesday but was delayed because of fierce winds in the upper atmosphere.
SC directs political parties to furnish details of electoral bonds & donors identity by May 30
 The Supreme Court has directed all political parties to furnish receipts of electoral bonds and details of identity of donors in a sealed cover to the Election Commission.
In an interim order, the apex court also directed all political parties to provide details of the amount and bank accounts of donors by 30th May to the poll panel.
The order was pronounced today by a bench consisting of Chief Justice of India Ranjan Gogoi and Justices Deepak Gupta and Sanjiv Khanna.
 The order was passed on a plea of an NGO which challenged the validity of the scheme and sought that either the issuance of electoral bonds be stayed or names of donors be made public to ensure transparency in the poll process.
The Centre had notified the Electoral Bond Scheme 2018 in January last year. As per the provisions of the scheme, electoral bonds may be purchased by a person, who is a citizen of India or incorporated or established in India.
A person being an individual can buy electoral bonds, either singly or jointly with other individuals.
Only political parties registered under Section 29A of the Representation of the People Act, 1951 and which secured not less than one per cent of votes polled in the last general election to the Lok Sabha or the Legislative Assembly of the State, shall be eligible to receive electoral bonds. Electoral bonds shall be encashed by an eligible political party only through a bank account with an authorized bank.
India, Sweden ink pact to collaborate on solutions for smart cities, clean tech
The programme was co-funded by Indian Department of Science and Technology (DST) and Swedish agency Vinnova
Vinnova will provide funding to Swedish participants up to 2,500,000 Swedish Krona (around Rs 1.87 crore) as grant.
On the Indian side, conditional grant of up to 50 per cent (with a limit of Rs 1.5 crore) per project will be provided to the Indian partners.
"The India-Sweden Collaborative Industrial Research and Development Programme will see Swedish and Indian innovators work together and develop solutions that benefit both sides," Klas Molin, Ambassador of Sweden to India, said "We are looking at deepening cooperation in the areas of smart cities, energy, digitalisation, life sciences as well as developing our startup communities," he said.
Molin highlighted that a 'triple helix' model of innovation that involves participation of government, industry and academia would be useful as these partners can work towards using new technologies like artificial intelligence to develop solutions that help meet goals of sustainable development.
He cited the examples of Swedish companies like Volvo and Ericsson that have been present in the Indian market for many years and pointed out that new entrants like IKEA also have drawn up aggressive expansion plans to tap into the opportunity here.
Molin batted for putting in place free trade pact (FTA) saying "the need for regional and bilateral agreements is important" as industries need predictability.
Negotiations for the much-delayed pact between European Union (which Sweden is a part of) and India have been on for many years now.