WHAT HAPPENED RECENTLY?
21 countries in Indian Ocean Rim Association (IORA) adopted Delhi Declaration on Renewable Energy in Indian Ocean Region. It was adopted at 2nd IORA Renewable Energy Ministerial Meeting held at 2nd Global Re-Invest India-ISA Partnership Renewable Energy Investor's Meet & Expo in Greater Noida.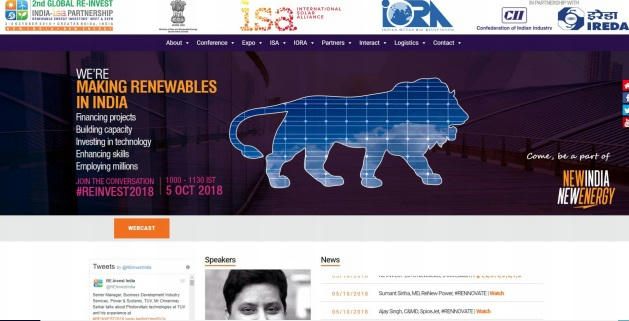 WHAT INDIA PROMOTED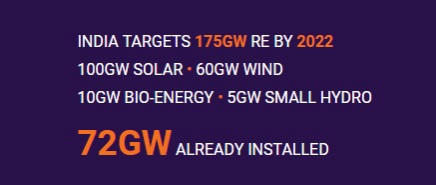 INTERNATIONAL SOLAR ALLIANCE
The International Solar Alliance (ISA) is an alliance of more than 121 countries initiated by India, most of them being sunshine countries, which lie either completely or partly between the Tropic of Cancer and the Tropic of Capricorn. The focus is on solar power utilization.
INDIAN OCEAN RIM ASSOCIATION (IORA)
International & inter-governmental organisation consisting of coastal states bordering the Indian Ocean
Aim — strengthen regional cooperation and sustainable development within the Indian Ocean region
Secretariat (headquarters) — Ebene, Mauritius
Members – -21
MEMBER NATIONS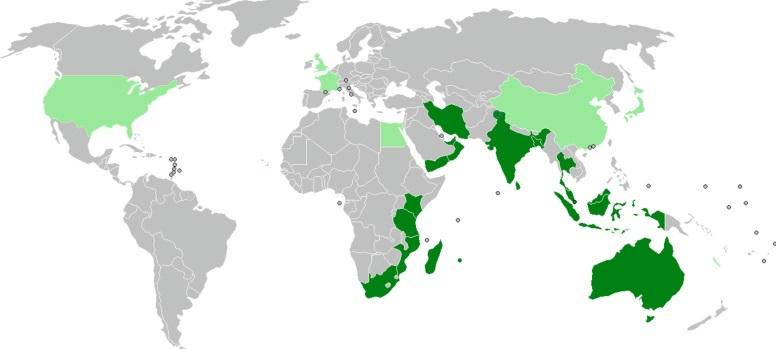 MEMBER NATIONS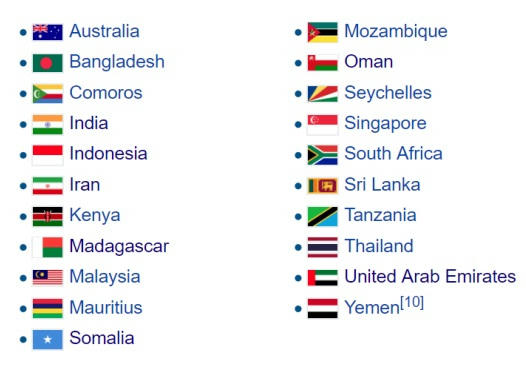 NOTES
Indian Ocean Rim Initiative & Indian Ocean Rim Association for Regional Cooperation (IOR-ARC), is regional forum, tripartite in nature, bringing together representatives of
Government
Business
Academia
DELHI DECLARATION ON RENEWABLE ENERGY
It calls for collaboration among IORA member states in meeting growing demand for renewable energy in Indian Ocean littorals, development of common renewable energy agenda for Indian Ocean region (IOR) and promote regional capacity building.
NOTES
It also calls for promotion of technology development and transfer, strengthening of public private partnerships (PPP) in renewable energy and collaboration among IORA member states and member nations of International Solar Alliance (ISA).
NOTES
IORA member countries also resolved to collaborate with International Renewable Energy Agency (IRENA).
They will also collaborate with ISA member nations to exchange knowledge and share views and potential interests in renewable energy sector paved by MoU signed between IORA and ISA with focus on joint capacity-building programs, R&D activities in solar energy and exchange of best practices.
INTERNATIONAL RENEWABLE ENERGY AGENCY
The International Renewable Energy Agency (IRENA) is an intergovernmental organization to promote adoption and sustainable use of renewable energy. It was founded in 2009 and its statute entered into force on 8 July 2010. The agency is headquartered in Abu Dhabi