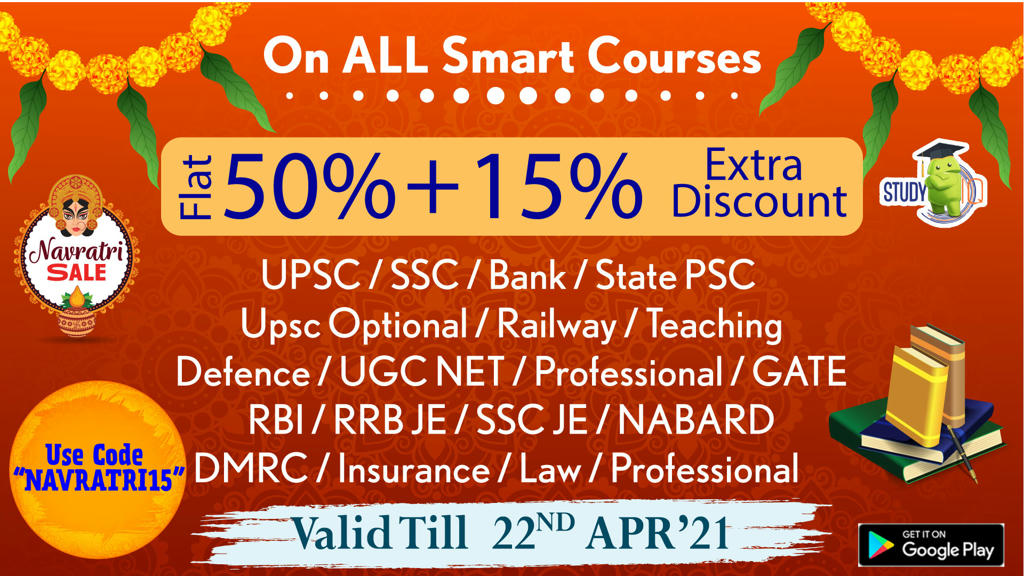 Urban reform exercises in India have suffered due to lack of information on urban areas and low skills of functionaries.
 A recent initiative of the government of India to address this long-pending issue is the National Urban Digital Mission (NUDM).
Along with NUDM, various other initiatives have been launched to address lack of data on urban centres.
People living in urban areas of India face several problems in their daily life, whether it is related to obtaining various government services, such as payment of property tax, water and sewerage connections, building plan approvals, no objection certificates, and trade/driving licenses or it pertains to their housing, commutation, work, access to basic civic services, infrastructure, and clean environment.
Although numerous urban reforms are underway to offer a better quality of life to residents, there is a need for further improvement of urban centres in the country.
NUDM is developed jointly by the Ministry of Housing and Urban Affairs (MoHUA) and Ministry of Electronics and Information Technology (MEITY), and launched on 23 Feb 2021.
Mission attempts to support urban governments and all other interested stakeholders in solving various urban problems.
Partners in this initiative include industry associations, academia, civil society, leading global organisations, system integrators, start-ups, and MSMEs (Micro, Small and Medium Enterprises).
Under the mission, shared digital infrastructure (i.e. digital platforms/ websites, building blocks, data infrastructure for its management, safe exchange, and use) will be built in all urban centres of the country by the year 2024, and open and vendor-neutral APIs (Application Programming Interface), standards, specifications, and frameworks will be created for interoperability, which would allow for greater participation of stakeholders.
The shared digital infrastructure will be integrated with existing open government platforms [namely Aadhaar, UPI, GSTN], and will consolidate and cross-leverage various digital initiatives of MoHUA.
The India Urban Data Exchange (IUDX) is an example of an open source software platform that is being developed in partnership between MoHUA and IISc, to facilitate secure exchange and use of data.
IUDX is basically a website that will provide data on a wide range of urban indicators, including those related to service delivery and urban governance.
Presently, data and maps on some aspects are being uploaded on the IUDX website for 10 Indian cities, namely Agartala, Bengaluru, Bhopal, Bhubaneswar, Chennai, Faridabad, Pune, Surat, Vadodara, and Varanasi.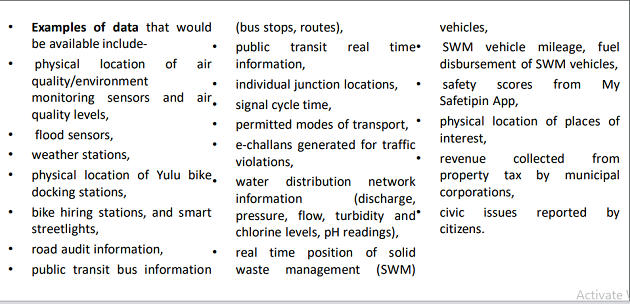 Another example of an upcoming data platform is the Smart Cities Open Data Portal. This is being created exclusively for making data available on 100 cities for use by any person, municipal department, research institute, academia, and industry to generate insights, which would help in the development of suitable products and services/building solutions.
Urban centres generate large volumes of data, and several government and non-government entities (i.e. industry, academia, civil society) keep record of such data.
However, national-level digital platforms for urban data sharing between data producers and data consumers were not available in the past.
The IUDX and Smart Cities Data Portal aim to bridge this gap. It is expected that availability of a wide range of data will facilitate better urban planning and faster innovation.
Another digital platform being developed for open-source developers, governments, start-ups, academia/students and industries is SmartCode.
SmartCode will be an "open repository for various source codes on urban applications to promote urban governance, and serve the software development demands of cities".
It will provide data and solutions to urban challenges experienced in different sectors, such as housing, water and sanitation, mobility, tourism, e-commerce, and citizen engagement.
For example, the Affordable and Sustainable Housing Aggregator (ASHA) is a digital repository for all housing data/information at inter and intra city level, which will help in identifying housing requirements, trends and development.
In Greater Visakhapatnam, the ASHA pilot project has been initiated.
Engaging People for Inclusive Cities (EPIC) is another example of a pilot project initiated in Chandigarh to create a citizen engagement plan.
The main advantage of SmartCode platform will be to allow users to reuse and build on already developed solutions, which will lead to accelerated pace of application development.
Additionally, a National Urban Learning Platform (NULP) is also being developed, which will aid capacity building of urban government functionaries and other ecosystem stakeholders for sustainable urban development and efficient service delivery.
The digital learning platform will enroll knowledge creators (i.e. training institutes, schools, civil society), consolidate diverse skills and knowledge, and make these available to the stakeholders.
The virtual training programmes will be conducted with the help of reading materials, videos, presentations, webinars, and quizzes. It is expected that the initiative will help build leadership qualities, and facilitate partnerships.
These digital reforms for improving the conditions in urban areas of the country are aimed at addressing long-pending issues of data availability, capacity building of stakeholders, and development of customised solutions.
With access to the content provided on digital platforms/websites, one can expect considerable improvements in urban planning, development, and governance in the coming years.
The challenge for the government of India and other stakeholders involved in this initiative will be to ensure that the required set of data are made available on the digital platforms for all urban centres in the country.