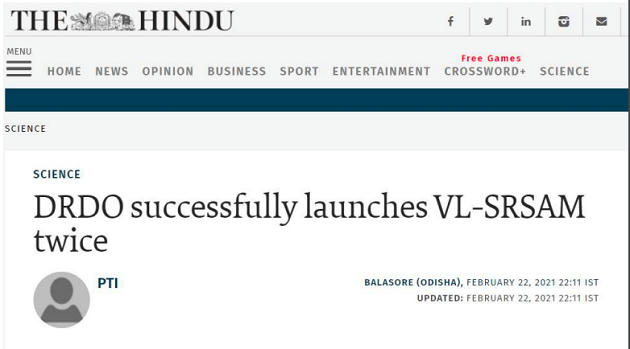 VERTICAL LAUNCH SHORT RANGE SURFACE-TO-AIR MISSILE (VL-SRSAM)
The DRDO on Monday conducted two successful launches of vertical launch short range surface-toair missile (VL-SRSAM) off the Odisha coast in Balasore.
The launches were carried out from a static vertical launcher from Integrated Test Range (ITR), Chandipur.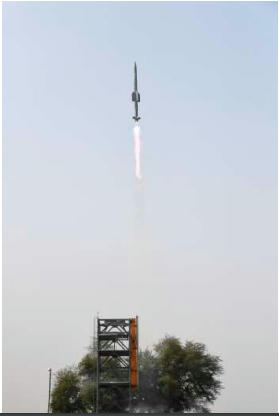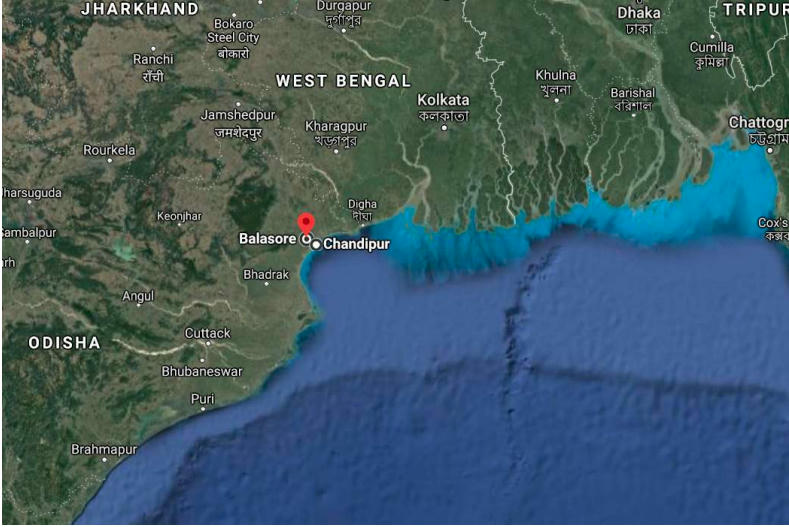 DESIGNED BY DRDO FOR THE NAVY
Indigenously designed and developed by DRDO for the Navy, the VLSRSAM is meant for neutralising various aerial threats at close ranges, including sea-skimming targets.

WHAT ARE SEA-SKIMMING TARGETS?
Sea-skimming anti-ship missiles try to fly as low as is practically achievable, which is almost always below 50 meters (150 ft), and is often down towards 2 meters (6 ft).
When under attack, a warship can detect sea-skimming missiles only once they appear over the horizon (about 28 to 46 km from the ship), allowing about 25 to 60 seconds of warning.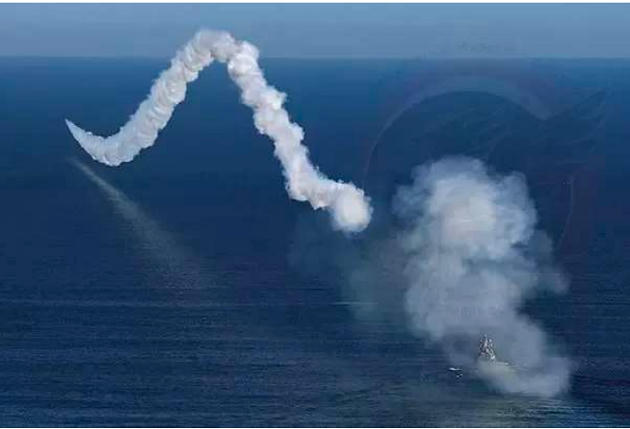 ABOUT THE TEST
On both the occasions, the missiles intercepted the simulated targets with pinpoint accuracy.
They were tested for minimum and maximum range.
ABOUT THE TEST
The VL-SRSAM with weapon control system (WCS) was deployed during the trials.
The trials have proved the effectiveness of the weapon system and few more trials will be conducted shortly before deployment on the ships.
Once deployed, the VL-SRSAM system will prove to be a force multiplier for the Navy.