Six elephants die in 14 days in Odisha sanctuary
The investigating team in its preliminary report highlighted that, the elephants died because of haemorrhagic septicaemia which is caused by bacteria Pastuerella multoceda.
Karlapat Wildlife Sanctuary located in Odisha's Kalahandi district.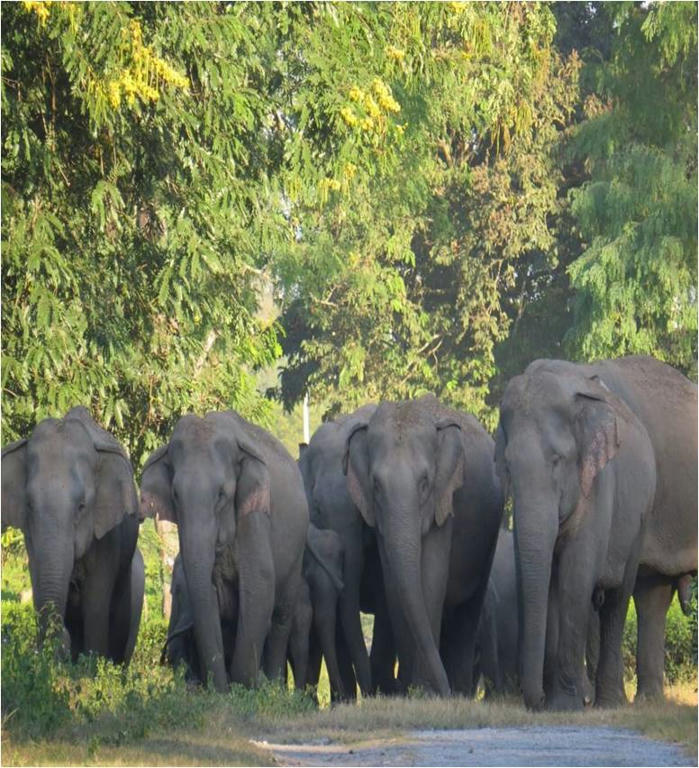 Four female pachyderms and a calf have died there since February 1.
One more female elephant was found dead near a waterbody in the Karlapat Wildlife Sanctuary
According to the 2018 census the sanctuary had 17 elephants.
Karlapat Wildlife Sanctuary is spread over 175 square kilometre area and is famous for lush green dry deciduous forest, varieties of flora and fauna and animals like, elephant, leopard, Gaur, Sambar, barking deer, Indian wolf, wild dog, wild pig, sloth bear, Malbar giant squirrel and Pangolin.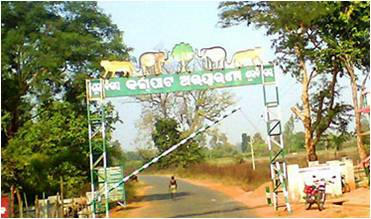 This apart a variety of birds like peafowl, peacock, hornbill, Red jungle fowl, partridges, Spurfawl, Hill Myna, Brahminy kite and reptilian fauna includes Mugger, crocodile, monitor lizard, snakes both poisonous and non-poisonous are found in the sanctuary.
Flora: Sal, Bija, Bamboo, medicinal plants, etc.
Water Body: Phurlijharan waterfall is located within the sanctuary.
Haemorrhagic septicaemia 
It is a disease which infects animals that come in contact with contaminated water or soil by a contagious bacteria (Pasteurella multocida).
In this disease the respiratory tract and lungs of the animals are affected, leading to severe pneumonia.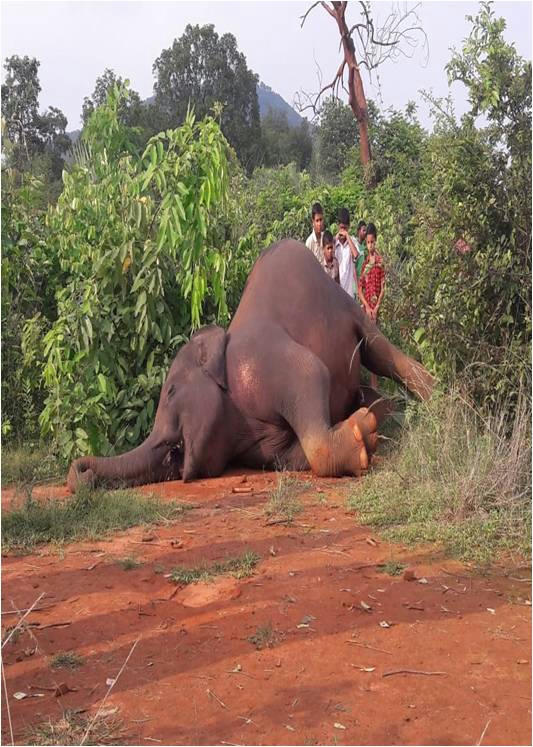 It mainly affects water buffalo, cattle and bison with a high mortality rate in infected animals.
Recently, around 40 buffaloes had succumbed to the infection in Odisha's Kendrapara.
The disease generally spreads in the period right before and after the monsoons.
Steps taken so far
Chief Minister Naveen Patnaik on Monday asked the authorities to take immediate measures to stop the fatalities.
Ensured vaccination of cattle in villages close to the sanctuary.
According to Official sources that there are at least 43 water bodies in the sanctuary of which 25 have been disinfected so far.
Villagers have been advised not to allow their cattle inside the forest as it is suspected that the water bodies may be contaminated
Cattle get infected by HS if not vaccinated, that this is perhaps the first incident where elephants are also infected with HS.
The forest department is likely to instal cameras to investigate the deaths
Around 20 elephants in two herds were roaming inside the sanctuary. They have deployed 80 field officials to keep the heard separated and away from the Ghusurigudi nullah water body
Odisha University of Agriculture and Technology in collaboration with the sanctuary officials, has started an immunisation drive of cattle in Karlapat, Badtikraguda, Tentulipadar, Lilingpadar and Jakam villages adjoining the wildlife sanctuary.
Haemorrhagic septicaemia occurs in parts of Asia and Africa and is often fatal. It can be transmitted by ingesting contaminated food and water or through respiratory secretions. Although it is early, scientists are of the view that climate change pressure elephant populations as water supplies diminish and temperature rise, potentially increasing the risk of pathogen outbreaks in the future.