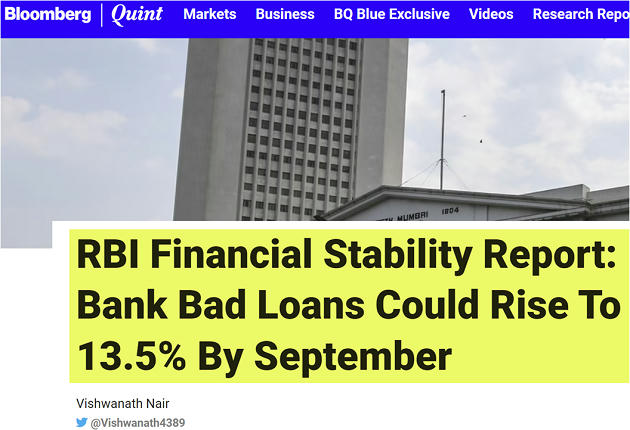 Q) As per RBI guidelines, in how many days any loan amount is classified as NPA?
30 days
60 days
90 days
120 days
Q) As per the Financial Stability report, which of the following type of banks are likely to have least percentage of NPA?
Public sector banks
Private sector banks
Foreign banks
Cooperative banks
What is Financial stability report?
RBI has released 22nd issue of the Financial Stability Report.
It is a biannual exercise. (not biennial)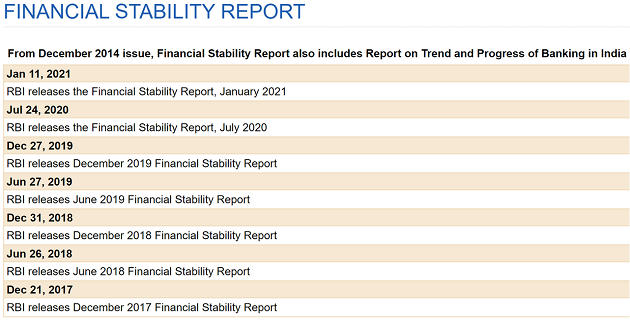 It reflects the collective assessment of the Sub-Committee of the Financial Stability and Development Council(FSDC) on risks to financial stability.
What is FSDC?
First mooted by the Raghuram Rajan Committee in 2008.

Finally in 2010, the then Finance Minister,Pranab Mukherjee, decided to set up such an autonomous body dealing with-
Macro prudential and financial regularities

Highlights of the report
In the initial phase of the pandemic, RBI and govt focused their policy actions on mitigating stress and restoring normal
Now their focus has shifted to supporting and preserving the recovery of businesses and households.
Positive news on the vaccine front came with an optimistic outlook; however, the second wave of the outbreak with the discovery of virulent strains continues to hit the optimism.
Policy measures taken by regulators and the government have ensured the smooth functioning of domestic markets and financial institutions.
The disconnect between specific segments of financial markets and the real economy has increased since last year.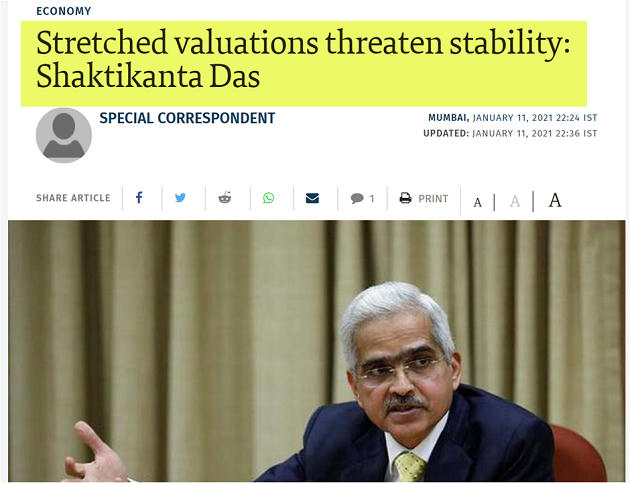 Bank credit growth has remained subdued, with the moderation largely seen in bank groups.
However, banks' performance parameters have improved owing to coronavirus aid extended by the government.
What about NPA?
Bad loans of Indian banking system could jump sharply by September, according to Reserve Bank of India's estimates, considering the current macroeconomic climate.
Gross bad loans on bank balance sheets could rise to 5% by Sept. 30.
That compares with 5% in September 2020.
In the worst case scenario, the gross bad loans could rise to 8%—the highest in two decades—by the end of the second quarter of financial year 2021-2022.

Capital adequacy
The system level capital adequacy ratio is projected to drop from 15.6% in September 2020 to 14% in September 2021, under the baseline scenario and To 12.5% under the severe stress scenario, the RBI said.
The stress test results indicate four banks may fail to meet the minimum capital level by September 2021 under the baseline scenario,
Without factoring in any capital infusion by stakeholders.
In the severe stress scenario, nine banks may not meet the regulatory minimum.
Q) Arrange the following in the decreasing order of the liquidity?
Demand deposits with the banks
Time deposits with the banks
Savings deposits with the banks
Currency
4-1-2-3
4-1-3-2
4-3-1-2
4-3-2-1