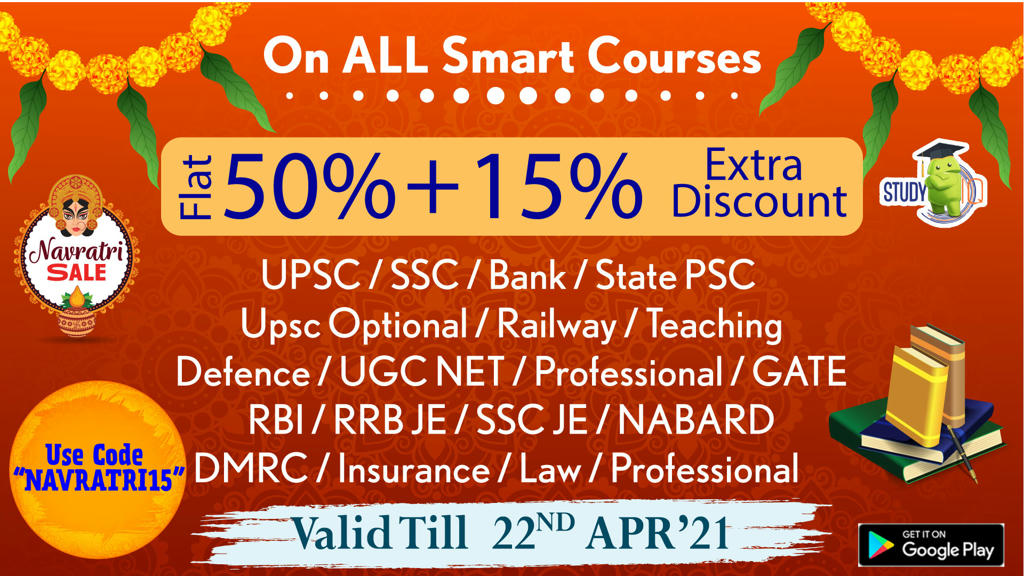 NEWS
24 COVID-19 patients in Nashik die without oxygen as gas leaks
Centre steps in to restore oxygen supplies to Delhi
Very few post-vaccine infections: ICMR
India at 142nd rank on press freedom index
Covaxin phase 3 trial shows vaccine has 78% efficacy
India adds 3.15 lakh cases, 2,091 deaths
SII fixes price for Covishield
India should be a 'country of particular concern': U.S. panel

The U.S. Commission on International Religious Freedom (USCIRF), an independent bi-partisan commission, has recommended for the second year in a row that the State Department put India on a list ('Countries of Particular Concern' or CPCs) for the worst violations of religious freedoms in 2020. One of the 10 USCIRF commissioners presented a dissenting view.

Cannot club remaining poll phases: ECI
States promised seamless oxygen supply
Modi to participate in climate summit today
4 more Rafale jets arrive in India
Sri Lanka detects nuclear material on China-bound vessel
Putin warns rivals against 'crossing red line' with Russia
FINANCIAL NEWS
Steelmakers to Pump More Oxygen into Nation's Lungs

The nation's largest steelmakers are ramping up the production of oxygen at their plants, responding to a call from the government to support the healthcare system struggling to cope with a shortage of the gas which is causing many Covid-19 patients to die.

Private Cos Free to Buy Vaccines at Mkt Price for Staff

Private companies will have complete freedom to buy Covid-19 vaccines at market prices for their employees and they can even import Moderna or Pfizer shots without any restriction once they are approved by the drug regulator, a senior government official said.

Smartphone Majors Seek 'Essentials' Tag

Apple, Xiaomi, Oppo, Vivo, Realme, Lava, Micromax, Wistron and Foxconn have written to various state governments, including Maharashtra and New Delhi, through their industry association, to classify smartphones, tablets, laptops and their components as essential goods.
This comes as India's two largest online marketplaces, Amazon and Walmart-owned Flipkart, are said to be prodding multiple brands to persuade states with restrictions to allow home delivery, either through ecommerce or from retail stores.
Some states have only allowed the sale of food and grocery items and imposed curbs on sale of 'non-essentials' through any mode, as part of restrictions to arrest the Covid-19 pandemic.
Open and safe
PM Modi's address to the country – intended as reassurance of the government's commitment to averting economic decline and ramping up health facilities
Most imp: massively scaling-up the health response
PM Modi advised States to treat lockdowns as a last resort
More people needs to be vaccinated
Containment measures against disease spread to be restricted to micro locations
Vaccine for anyone above 18: The Centre's latest policy has effectively opened the floodgates to an unregulated system with market-determined vaccine pricing.
Bharat Biotech has also hinted at the need to recover its investments in Covaxin through price flexibility.
The Union Budget allocation of ₹35,000 crore for COVID-19 vaccines should be able to cover more categories this year and the outlay can be enhanced if necessary.
Worldwide, governments have made COVID-19 vaccination a fully state-funded effort.
For AstraZeneca-Covishield, the single biggest research funding component, at over £38 million, came from the British government, followed by overseas governments, universities and charities.
What India needs is free universal vaccination, modelled on the polio campaign.
The Centre cannot abdicate that responsibility.
A recipe for vaccine inequity
Central government on April 19 said: free vaccination would be limited to healthcare and frontline workers and people above 45 years of age.
Many States have already been reporting shortages in supply
Dropping number of vaccine doses administered daily, the four-day Tika Utsav
The two vaccine manufacturers will supply 50% of their vaccine doses to the Union government, while the remaining doses will be made available to State governments and private hospitals.
A press release from the SII says Covishield will be available in retail and free trade after four to five months.
Most countries, including the U.S., where healthcare is highly privatised, are vaccinating adults for free.
We will witness lack of standardisation and uniformity in states' performance
A significant number of people are likely to be left out in this process.
Adar Poonawalla, CEO of the Serum Institute of India, told CNBC-TV18 that Covishield will cost ₹400 for both Central and State governments and ₹600 for private hospitals.
On April 6, Mr. Poonawalla went on record saying that even at the subsidised price of ₹150–₹160 per dose, the company was not selling at the cost price but was making a profit.
However, since the Centre has already agreed to advance ₹3,000 crore to the SII and ₹1,500 crore to Bharat Biotech to ramp up manufacturing facilities, would the two vaccine manufacturers still feel the need to make a killing?
Since no one is safe till at least a vast majority is protected to achieve herd immunity against COVID-19, it is imperative that the Indian government ensure that companies do not become greedy while selling to State governments.
With around 2.4 million doses being produced a day, the SII is currently manufacturing 60-65 million doses a month.
According to Mr. Poonawalla, the company will be able to ramp up production only after June.
Strengthening the process of choosing the police chief
The removal of Param Bir Singh from the Mumbai Police Commissioner's post
Long overdue reforms needed in the process of appointing and removing police chiefs
There is no independent vetting process to assess the suitability of qualified candidates, and the government's assessment, if it is done at all, remains opaque and is an exercise behind closed doors.
Chief's operational autonomy
The first is the need to shift the responsibility of appointment and removal from the government alone to a bipartisan, independent oversight body of which the government is one part.
Made up of government officials, the Leader of the Opposition as well as independent members from civil society, the board provides the additional safeguard of civilian oversight over the appointment process.
India, however, has made little progress in constituting truly independent bodies.
While 26 States and the Union Territories have established State Security Commission (SSCs), either through new police acts or amendments or through executive orders, not a single one adheres to the balanced composition suggested by the top court.
Assam, Jharkhand, Karnataka, Meghalaya and Mizoram are the only States where, on paper, the SSC is given the responsibility of shortlisting candidates.
The second element critical to police reforms is instituting an independent and transparent selection and decision-making process around appointment and removal, against objective criteria.
On appointments, the Court and the Model Police Act require the UPSC/SSC to shortlist candidates on the basis of length of service, service record, and range of experience and a performance appraisal of the candidates over the past 10 years.
What qualifies as a "good" range of experience?
How is the integrity of a candidate measured during appraisals?
What is the process required to be followed by the SSC in reviewing the suitability of candidates?
Should not interviews with the candidates be considered as a requirement, for instance?
Clear and specific benchmarks need to be integrated into decision-making processes, both on appointments and removals, to prevent politically motivated adverse actions.
Any further delay in implementing reforms in this area will continue to demoralise the police and cripple the rule of law.
A fresh push for green hydrogen
India will soon join 15 other countries in the hydrogen club as it prepares to launch the National Hydrogen Energy Mission (NHEM).
The global target is to produce 1.45 million tonnes of green hydrogen by 2023.
Currently, India consumes around 5.5 million tonnes of hydrogen, primarily produced from imported fossil fuels.
In 2030, according to an analysis by the Council on Energy, Environment and Water (CEEW), green hydrogen demand could be up to 1 million tonnes in India across application in sectors such as ammonia, steel, methanol, transport and energy storage. However, several challenges in scaling up to commercial-scale operations persist.
We propose five recommendations.
Decentralised hydrogen production must be promoted through open access of renewable power to an electrolyser (which splits water to form H2 and O2 using electricity).
Currently, most renewable energy resources that can produce low-cost electricity are situated far from potential demand centres.
For instance, wheeling electricity from a solar plant in Kutch to a refinery in Vadodara could lower the transportation cost by 60%, compared to delivering hydrogen using trucks.
We need mechanisms to ensure access to round-the-clock renewable power for decentralised hydrogen production.
We must take steps to blend green hydrogen in existing processes, especially the industrial sector.
Policymakers must facilitate investments in early-stage piloting and the research and development needed to advance the technology for use in India.
India must learn from the experience of the National Solar Mission and focus on domestic manufacturing.
Even before it has reached any scale, green hydrogen has been anointed the flag-bearer of India's low-carbon transition.
Hydrogen may be lighter than air, but it will take some heavy lifting to get the ecosystem in place.
Deepening Nato's dialogue with India
Freedom, democracy and the rule of law are at the core of the Nato Alliance.
As the world's largest democracy, these values matter to India, too.
So it makes sense for Nato and India to deepen our dialogue to protect the international rules-based order and address jointly shared challenges to our security.
For over 70 years, Nato has provided unprecedented peace and security for the Euro-Atlantic area.
As a fundamental pillar of the international order, we continue to contribute to global stability, including through our missions and operations beyond our borders.
Today, our Alliance represents 30 nations, one billion people, and half of the world's economic and military might.
We are the most successful Alliance in history, because of our unity, our values and our ability to adapt as the world around us changes.
Nato is and will remain a regional alliance for Europe and North America. However, the challenges we face are global, so we need a more global approach.
We also face sophisticated cyberattacks, more brutal forms of terrorism, disruptive technologies, nuclear proliferation, and the security impacts of climate change.
Global challenges are greater than any country or continent can tackle alone.
So we must work together to find common solutions.
I was delighted to participate for the first time in the Raisina Dialogue, India's premier gathering of global leaders committed to addressing common challenges and working more closely together. I sent a clear message that Nato is ready and willing to increase our cooperation with likeminded countries in the Indo-Pacific, including with India.
India is a pivotal regional player, a growing economy, and an important global actor.
It is one of the largest troop contributors to UN peacekeeping missions.
It is currently a member of the UN Security Council and it will hold the G20 presidency in 2023.
Many Nato Allies have well established partnerships with India and they are enhancing their engagement in the Indo-Pacific. At the same time, India is increasing its contacts with Europe and the United States.
Nato is not only a military Alliance, but also a political Alliance.
Political dialogue and security cooperation are important tools to address global challenges, beyond purely military responses.
So there are many ways for Nato and India to work together.
As we look to a more uncertain future, we want to strengthen our partnerships and enhance our engagement with likeminded countries, including in the Indo-Pacific, to protect the international rules-based order that benefits all of us.
ANS
Citi
1956 Melbourne Olympics
Russia
Q.) Which High Court has asked the State Government to publish actual data on number of RT-PCR test conducted and people found positive for Covid-19.
Karnataka
Bombay
Gujarat
Delhi
Q.) Name the major destinations for sugar exports from India this season
Singapore and Afghanistan
Malaysia and Singapore
Indonesia and Afghanistan
Thailand and Indonesia
Q.) Due to anti-France protests, which nation imposed an hour-long shutdown of social media and instant messaging platforms?
Afghanistan
Pakistan
Sri Lanka
Bangladesh
Download Free PDF – Daily Hindu Editorial Analysis