The regional group constitutes a bridge between South and South East Asia and represents a reinforcement of relations among these countries.
BIMSTEC has also established a platform for intra-regional cooperation between SAARC and ASEAN members.
The BIMSTEC region is home to around 1.5 billion people which constitute around 22% of the global population with a combined gross domestic product (GDP) of 2.7 trillion economy.
In the last five years, BIMSTEC Member States have been able to sustain an average 6.5% economic growth trajectory despite global financial meltdown.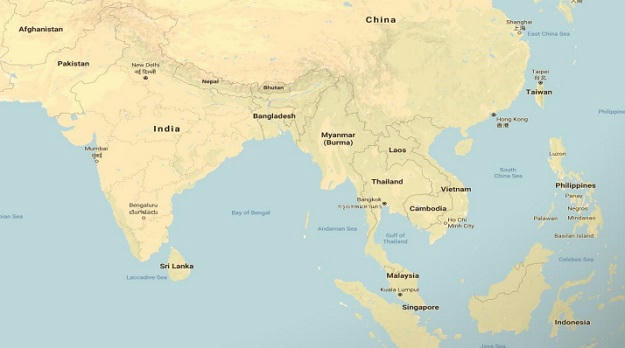 MILEX-18
First joint military drill: Nepal's decision to pull out
Sep 2018: Nepalese army is going to participate in a 12-day long military exercise with China.
Now, cancellation indicates Nepal's reluctance to see BIMSTEC take on a significant security role.
Read between the lines: Nepal's strategic drift away from India and towards China.
Narendra Modi government has largely done well on the foreign policy front, but with Nepal we cant be that sure.
From India's response to the 2015 adoption of a new Nepali constitution to the subsequent Madhesi blockade that was seen to have an Indian hand, New Delhi has got its Nepal calculations wrong.
Our mistakes are China's opportunities.
Beijing with its deeper pockets can offer big-ticket projects.
Countries from Malaysia to Pakistan are having second thoughts about China's marquee Belt and Road Initiative of transnational connectivity.
These examples can be used by India to warn Nepal about Chinese way of colonization.
Pancheshwar, Arun III and Upper Karnali are few examples of Indina projects that are pending since ages.
Demonstrating similar lethargy, the motor vehicle agreement inked under the Bangladesh-Bhutan-India-Nepal framework too has hit a roadblock thanks to Indian bureaucracy.
One way out could be to involve the Indian private sector in delivering on projects in the neighbourhood, rather than depending on Indian public sector undertakings which are notoriously lethargic.
Now, Thailand has confirmed that it will send observers not troops for the much-anticipated military exercise MILEX 2018.
It's time for India to sit back and all analyse about the reason for this diplomatic debacle.
Cold War Returns?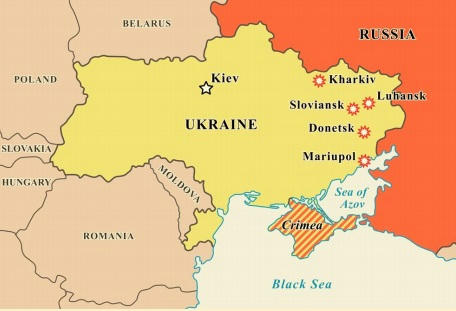 Ties between Russia and China have strengthened in the aftermath of the West's sanctions on Russia in the wake of the Ukraine crisis.
Even though Russia has been historically suspicious of China's intentions in its eastern provinces, circumstances have brought the two together in a strong partnership.
Russia's suspected meddling in American and European domestic affairs, including elections, has not made relations between Moscow and the West easier.
Russia remains a pre-eminent military power & China has emerged as the world's second-largest economy.
The Russia-China joint military exercise that kicked off on Tuesday is the biggest since the height of the Cold War.
Given these developments, it makes sense for Europe to step up and move forward on French President Emmanuel Macron's proposal of a European defence force, one that is independent of the United States, and move ahead with strategic engagement with Russia.
The war games strengthen India's role as a stabilising power in the region, which is not part of any bloc and can work with all countries, to collective advantage.
India's diplomacy in Africa, channelling Japanese funds, using Indian goodwill and ability to be effective locally, is but one example.
Malnourishment
World Hunger Index of Food and Agriculture Organization
Drastic increase in obesity amongst children under 5 years of age
Highest number of school-age children who suffer from extreme thinness
Undernourishment: 14.5%
Mortality: 5%
Wasting (low weight for height): 21%
Stunting ( low height for age): 38.4%
China has an overall undernourishment prevalence of 9.6%, and underfive mortality, wasting and stunting prevalence of 1.1%, 1.8% and 6.3%.
Thus, fighting global hunger may need a comprehensive approach, one that focuses on developing climate resilience as much as reducing conflict between nations.
In the Indian context, apart from access to adequate food, lack of proper sanitation affects absorption levels amongst Indian kids in economically weaker sections, and aggravates undernourishment.
Contrastingly, unwholesome diets and unhealthy dietary preferences amongst the better-off sections has led to the spike in obesity amongst young children.
In Japan, under a government programme, school cafeterias give students—elementary to senior secondary—wholesome meals that are free of processed and junk food.
Parents who can afford to pay can choose to do so; otherwise, schoolchildren get balanced, nutritious meals without being charged for it.
As a result, Japan enjoys a obesity prevalence that is significantly lower than the rest of the world.
India could perhaps a take leaf from Japan's book.
Digital India
JAM trinity: Rs 90,000 crore has been saved by implementing Direct Benefit Transfer (DBT) using it.
Digital delivery of over 300 services is going on by about three lakh Common Service Centres (CSCs), including in more than 2 lakh Gram Panchayats.
Employment: 124 BPOs have become operational across 101 small towns of India
India's unwavering stance on net neutrality and universal access to internet, and on multi-stakeholder governance of internet found wide acceptance.
G-20 platform: India took a stand that misuse of social media platforms for fomenting violence and extremism will not be tolerated and India would respond strongly to any attempt at waging an information war against her, even as we continue to uphold the freedom of expression.
India's growing digital profile where in a country of 130 crore people, we have 121 crore mobile phones, 122 crore Aadhaar, nearly 50 crore internet users, a digital payment ecosystem that has increased by 200% since November 2016.
Electronics manufacturing sector: doubled
e-commerce system rising at 19% per annum
Silicon Valley has benefited from the spark of entrepreneurship of the people there. We too can do it. The Valley offers a unique model which we can learn to adapt and implement in our own country.
 Important News
Justice Ranjan Gogoi will be the next Chief Justice of India. Law Ministry today notified the appointment of Justice Gogoi. He will succeed Chief Justice Dipak Misra, who will retire on 2nd of next month. Justice Gogoi is the senior-most judge of the Supreme Court after Chief Justice Misra. He will assume charge on 3rd October and will have a tenure of nearly 13 months.
Prime Minister Narendra Modi will attend Ashara Mubaraka, the commemoration of martyrdom of Imam Hussain, organized by the Dawoodi Bohra community at Indore.
The ambitious Chandrayaan-2 programme will be a special mission because India is the only country which will land on moon near South Pole where the world has not gone.
External Affairs Minister Sushma Swaraj reached in Moscow this evening to attend the 23rd meeting of the India- Russia Inter-Governmental Commission on Technical & Economic Cooperation IRIGC-TEC.
She will co chair the meeting with Deputy Prime Minister of the Russian Federation, Yuri Borisov.
IRIGC-TEC is a standing body which annually meets and reviews ongoing activities of bilateral cooperation in the fields of bilateral trade and investment, science and technology, culture and other issues of mutual interest.
The Commission, after taking stock of bilateral cooperation in various fields, will provide policy recommendations and directions in the concerned fields.
Earlier, Ms. Swaraj had a brief stopover at Ashgabat en route to Russia during which she held discussions with her Turkmenistan counterpart Rashid Meredov.