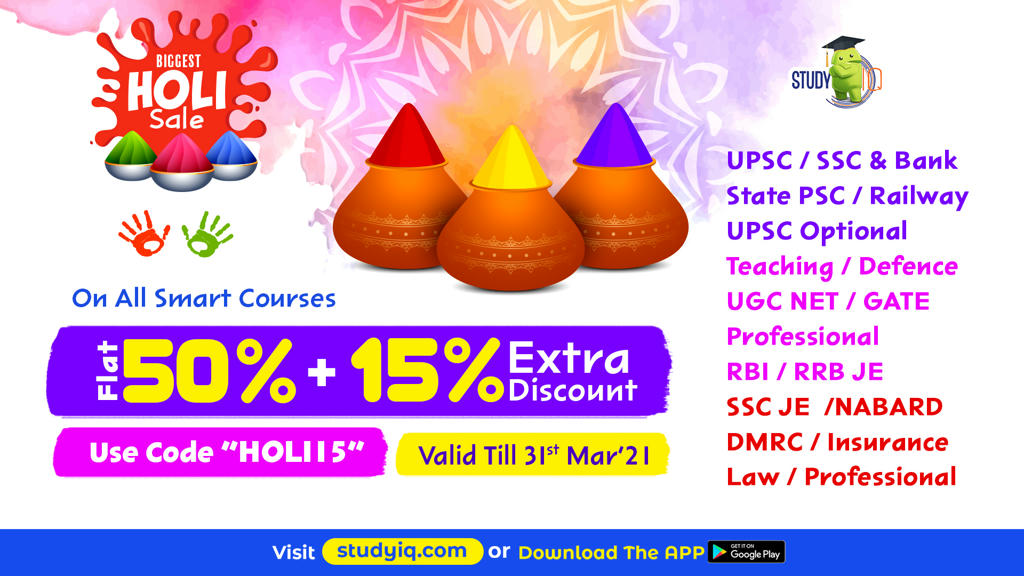 Devika and Puneja Bridges
Union Minister Jitendra Singh has inaugurated two bridges Devika and Puneja at Udhampur and Doda districts respectively in Jammu and Kashmir.
 The Bridge on River Devika in Udhampur has been completed by Border Roads Organisation within fifteen months time. The Puneja Bridge was also constructed by Border Roads Organisation (BRO) in 36 months.
BRO has constructed over 200 bridges in the region in the last 4-5 years including the famous Atal Setu Cable Bridge to ease the infrastructure bottlenecks.
Devika Bridge
The bridge was constructed in the Udhampur district. The bridge was a 70-year old demand of the people of Udhampur. The bridge was constructed at a cost of 75 lakhs. It was constructed within a time span of 1 year by the Border Road Organization.
Apart from taking care of traffic congestion and developmental needs of the Udhampur town area, Devika Bridge will also help in smooth passage of Army convoys and vehicles.
Puneja Bridge
The Puneja Bridge is 50 metres long and was constructed at a cost of Rs 4 crores in Doda district. The bridge will help in connectivity and eventually make Doda a new centre of development.
The Puneja Bridge was constructed by BRO at Bhaderwah in Doda District. Basoli-Bani-Bhaderwah road is a vital alternate link to the Doda, Kishtwar, Bhaderwah and Kashmir valley from Pathankot (Punjab) region without passing Jammu and Udhampur.
Leh and Kargil as Smart cities
The Centre has identified major infrastructure projects in key priority areas to develop Leh and Kargil as two new smart cities.
Identified major infrastructure projects in key priority areas like drinking water supply, tourism, sanitation and transport.
The main emphasis has been on preserving the natural balance of the eco sensitive areas while developing both Leh and Kargil into modern cities well-equipped to fight disasters and address common municipal problems.The major projects identified would include a command and control centre which would coordinate all activities including street lighting, transportation, water supply, garbage disposal and segregation
The projects would also include piped drinking water supply throughout the season especially during winter months, garbage segregation at the doorstep, green garbage disposal projects, development of public spaces, waste water management to curb pollution, traffic management and parking issues, beautification of Leh and Kargil main market places, development of tourist places while maintaining the heritage and investing in clean energy projects.
Smart City Mission
It is an innovative initiative under the Ministry of Housing and Urban Affairs, Government of India to drive economic growth and improve the quality of life of people by enabling local development and harnessing technology as a means to create smart outcomes for citizens.
To promote cities that provide core infrastructure and give a decent quality of life to its citizens, a clean and sustainable environment and application of Smart Solutions.
Z-Morh Tunnel
The Z-Morh Tunnel is a currently under-construction 6.5 km long road tunnel that will provide connection throughout all weather conditions between Srinagar and Kargil in the Union Territory of Ladakh, India. It is so named for the Z-shaped stretch of road between Sonamarg and Gagangir that the tunnel will replace.
In order to accelerate the pace of infrastructural development in the UT of Jammu and Kashmir, the Central Government has approved construction of 6.5 kilometres long Z-Morh tunnel on Srinagar -Leh National Highway.
Z-Morh Tunnel would provide all-weather road connectivity to Sonamarg tourist spot in Jammu and Kashmir which mostly remains closed during the winters due to heavy snowfall in Gagangir area.
Z-Morh Tunnel is a 6.5km long two-lane bi-directional road tunnel project constructed near Ganderbal district of Jammu and Kashmir. The tunnel will be 10 m wide with the 7.5 m wide parallel escape tunnel to be used both in an emergency and as the railway tunnel.
The tunnel is also of high strategic importance for India as it would avoid the regions of snowfall and avalanches.
Further, along with Zoji-la Tunnel, the Z-Morh tunnel will ensure year-long road connectivity between Srinagar and Kargil.
Ujh Multi-purpose Project
The Union government has approved a nearly ₹6,000-crore multi-purpose project for the Ujh multi-purpose project.
It will provide uninterrupted water for irrigation to farmers in Jammu and Kashmir's Kathua district and to produce power.
The multipurpose hydropower project is likely to generate 186 MW of electricity and provide irrigation to 30,000 hectares of land.
It will enhance the utilization of waters of Eastern Rivers allotted to India as per the Indus Water Treaty.
Agenda isto harness the water that flows freely across the border.
Indus Water Treaty
The IWT is a water-distribution treaty between India and Pakistan, brokered by the World Bank signed in Karachi in 1960.
According to this agreement, control over the water flowing in three "eastern" rivers of India — the Beas, the Ravi and the Sutlej was given to India
The control over the water flowing in three "western" rivers of India — the Indus, the Chenab and the Jhelum was given to Pakistan
The treaty allowed India to use western rivers water for limited irrigation use and unrestricted use for power generation, domestic, industrial and non-consumptive uses such as navigation, floating of property, fish culture, etc. while laying down precise regulations for India to build projects
India has also been given the right to generate hydroelectricity through run of the river (RoR) projects on the Western Rivers which, subject to specific criteria for design and operation is unrestricted.
To utilize the waters of the Eastern rivers which have been allocated to India for exclusive use, India has constructed Bhakra Dam on Satluj, Pong and Pandoh Dam on Beas and Thein (Ranjitsagar) on Ravi.
These storage works, together with other works like Beas-Sutlej Link, Madhopur-Beas Link, Indira Gandhi Nahar Project etc has helped India utilize nearly entire share (95 %) of waters of Eastern rivers.
However, about 2 MAF of water annually from Ravi is reported to be still flowing unutilized to Pakistan below Madhopur.
The three projects will help India to utilize its entire share of waters given under the Indus Waters Treaty 1960:
Resumption of Construction of Shahpurkandi project
It is a dam project under construction on Ravi River.
Construction of Ujh multipurpose project
It is a dam project under construction on Ujh, a tributary of Ravi River.
2nd Ravi Beas link below Ujh
This project is being planned to tap excess water flowing down to Pakistan through river Ravi, even after construction of Thein Dam.
It aims constructing a barrage across river Ravi for diverting water through a  tunnel link to Beas basin.
Zojilla Tunnel
In May 2018, PM Modi inaugurated the construction of Zojila tunnel project, which will provide all-weather connectivity to Srinagar, Kargil and Leh.
The 14.15 km long tunnel between Baltal and Minamarg will be India's longest road tunnel and Asia's longest bi-directional tunnel.
The longest bi-directional single tube road tunnel in Asia.
Length:14.15km
Open all days
All-weather accessibility
Cost: 6,809 crore
Will reduce time taken to cross Zojila pass from three hours and 30 minutes to 15 minutes
Expected time of completion: 5 years
To be built at Zojila pass on Srinagar-Kargil-Leh NH-1 situated at an altitude of 11,578 feet
The Zojila is set to be Asia's longest bi-directional tunnel.
It will connect Srinagar, Dras, Kargil and Leh via a tunnel through the famous Zojila Pass.
Located at more than 11,500 feet above sea level, the all-weather Zojila tunnel will be 14.15 km long and ensure road connectivity even during winters.
It will make the travel on the 434-km Srinagar-Kargil-Leh Section of NH-1 free from avalanches, enhance safety and reduce the travel time from more than 3 hours to just 15 minutes.
The speed limit inside the tunnel is likely to be the same as in the Atal tunnel – 80 kmph.
The project holds strategic significance as Zojila Pass is situated at an altitude of 11,578 feet on the Srinagar-Kargil-Leh National Highway and remains closed during winters due to heavy snowfall.
At present, it is one of the most dangerous stretches in the world to drive a vehicle and this project is also geo-strategically sensitive.
Emergency lay-bys will be located at intervals of 750 m on both sides of the carriageway.
2- Manual fire alarm push buttons and portable fire extinguishers will be located at the disposal of all drivers.
3- Telephone will be installed at the emergency niches.
4- Fire Hydrants and Hydrant Niches, Fire Extinguishers will be installed.
5- Tunnel Lighting Systems: Entrance lighting, Interior lighting and lay-bys lighting
6- CCTV cameras will be installed on the tunnel wall.
7- Fire alarm system, automatic fire detection and suppression system in the tunnel.