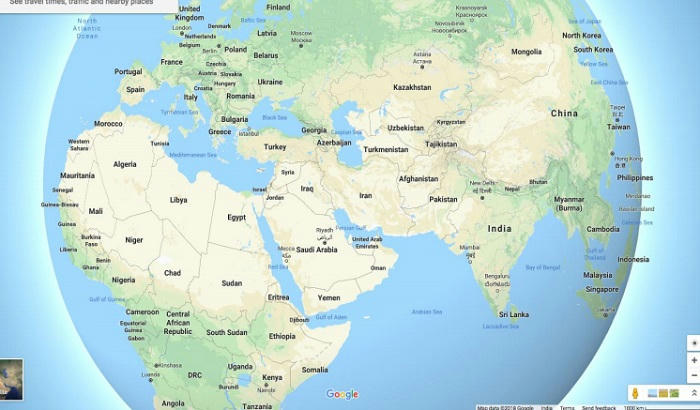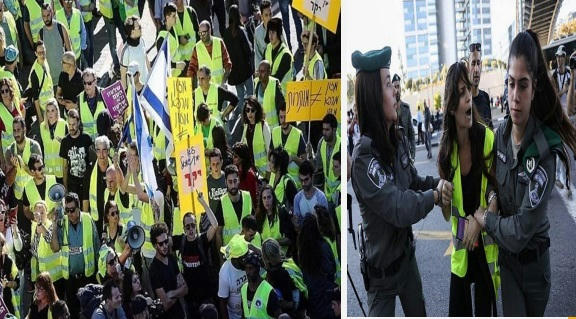 Hundreds of demonstrators blocked roads in central Tel Aviv for several hours in protest of a series of price increases, in the first Israeli installment of the "yellow vest" protest that has rocked France for the past few weeks.
Hoping to replicate the French success and to mobilize the masses, some 600 protesters blocked the roads while dressed in the signature yellow vests, accusing Prime Minister Benjamin Netanyahu's government of "robbing" the people.
Israel has recently seen a wave of price hikes in electricity, water, gas and cellphone bills, as well as food, drinks, insurance and property tax, with an increasing number of companies raising their prices.
Many of the protesters held signs and chanted slogans targeting Netanyahu and Finance Minister Moshe Kahlon, who in October approved a dramatic pension increase for police staffers that cost ($5.3 billion) and prompted significant budget cuts for pretty much all ministries and government services.
But the protest also featured several lawmakers from the opposition Yesh Atid party, with MK Meir Cohen accusing the government of detachment from its citizens over the electricity price hikes ahead of the winter season.
The government needs to discuss this crisis already in its next meeting on Sunday, and decide to put an end to the price increases before the whole country will boil,"
The "yellow vest" protests in France began on November 17 over fuel tax increases, but snowballed into a revolt over living standards as well as perceived indifference by President Emmanuel Macron to the problems of ordinary citizens.