OPENING NOTE
For India's space programme, 2018 has been a remarkably challenging, yet ultimately a successful year.
 JAN 12, 2018
The Cartosat series of satellites are a type of earth observation satellites indigenously built by India. Up till now 8 Cartosat satellites have been launched by ISRO. The Cartosat series is a part of the Indian Remote Sensing Programme. They were specifically launched for Earth's resource management and monitoring.
 THE CARTOSAT SERIES
Cartosat-2F was launched successfully by PSLV-C40 on 12 Jan 2018 from Satish Dhawan Space Centre's FLP, from first launchpad at Sriharikota.
The PSLV-C40 rocket launched the 710 kg satellite, along with 30 other nano satellites belonging to India, Canada, Finland, France, Republic of Korea, UK and the USA.
 

MAR 29, 2018
GSAT-6A – Communication Satellite
GSAT-6A was launched by GSLV – Mk 2
The communication was lost with the GSAT-6A satellite due to power failure, before it was to be raised to the final circular Geostationary Orbit (GSO) by firing the satellite's Liquid Apogee Motor (LAM) in stages.
ISRO will launch GSAT-32 as a satellite replacement for GSAT-6A in October 2019.
APR 12, 2018
Indian Regional Navigation Satellite System Operational name of NAVIC It covers India and a region extending 1,500 km (930 mi) around it, with plans for further extension. IRNSS-1I – Launched in 2018
IRNSS-1I
IRNSS-1I is the eighth navigation satellite to join the IRNSS space segment. Like all other IRNSS satellites, IRNSS-1I also has a lift-off mass of 1425 kg. The configuration of IRNSS-1I is similar to IRNSS-1A, 1B, 1C, 1D, 1E, 1F and 1G. IRNSS-1I was launched by PSLV-C41
SEP 16, 2018
PSLV-C42 Mission PSLV-C42 carried two earth observation satellites of Britain's Surrey Satellite Technology Limited (SSTL), NovaSAR and S1-4, weighing 450 kg each.
 NOV 14, 2018
GSAT-29 GSAT-29 satellite with a lift-off mass of 3423 kg, is a multi-beam, multiband communication satellite of India, configured around the ISRO's enhanced I-3K bus. This is the heaviest satellite launched from India. Rocket – GSLV Mk III
GSAT – 29
Placed the GSAT-29 satellite into its planned geosynchronous transfer orbit (GTO) over the equator. It joins the Indian National Satellite System (INSAT) fleet in geostationary orbit.
NOV 29, 2018
HysIS, the primary satellite of PSLV-C43 mission, weighing about 380 kg, is an earth observation satellite Hyperspectral Imaging Satellite. The data will also be accessible to India's defence forces. The primary goal of HysIS is to study the earth's surface in the visible, near infrared and shortwave infrared regions of the electromagnetic spectrum.
 DEC 05, 2018
GSAT-11 Mission India's next generation high throughput communication satellite, GSAT-11 was successfully launched on December 05, 2018 from Kourou launch base, French Guiana by Ariane-5 VA246. Weighing about 5854 kg, GSAT-11 is the heaviest satellite built by ISRO.
GSAT-11 MISSION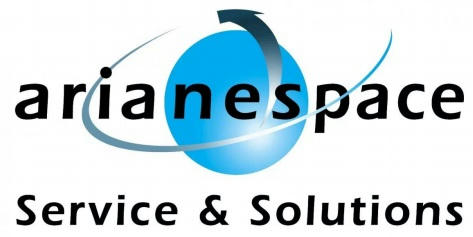 DEC 19, 2018
GSAT-7A GSAT-7A is an advanced military communications satellite meant primarily for the Indian Air Force with Indian Army using 30% of capacity Launch mass – 2,250 kilograms Rocket – GSLV Mk.II F11
OTHER MISSIONS– JUL 05, 2018
ISRO carried out a major technology demonstration (July 05, 2018), the first in a series of tests to qualify a Crew Escape System, which is a critical technology relevant for human spaceflight.
GAGANYAAN
Perhaps the most strategically significant event this year was the independence day announcement by Prime Minister Narendra Modi that India will launch its first mission with 2 or 3 crew to low Earth orbit of about 400 km for up to a week by 2022 or sooner.
FINAL THOUGHTS
ISRO's current annual budget of $1.4 billion is insufficient. ISRO should invest in its workforce, offer competitive salaries and provide additional high-end training. A boost in its budget is essential as is an organisational restructuring to a more disciplined system engineering model if ISRO is to achieve the goals it has set itself for science, interplanetary and human spaceflight missions in the 21st century.