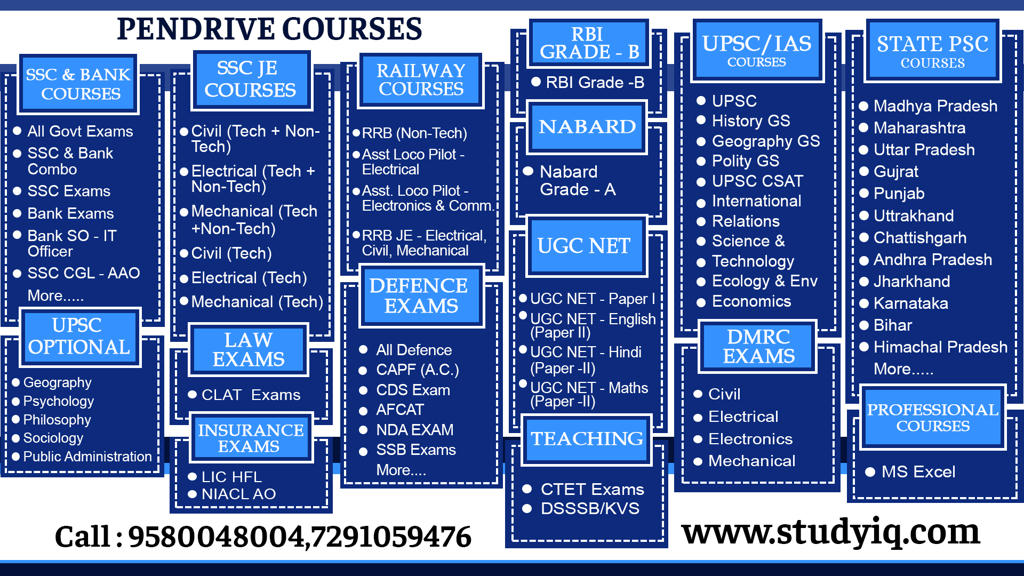 MCQ – 1
 Brumadinho dam disaster is in the news a lot. At least 206 people died as a result of the collapse of the dam. In which country is the dam located?
A.Brazil
B. Peru
C.Cambodia
D.Vietnam
ANSWER – A
Brumadinho dam disaster – in Brazil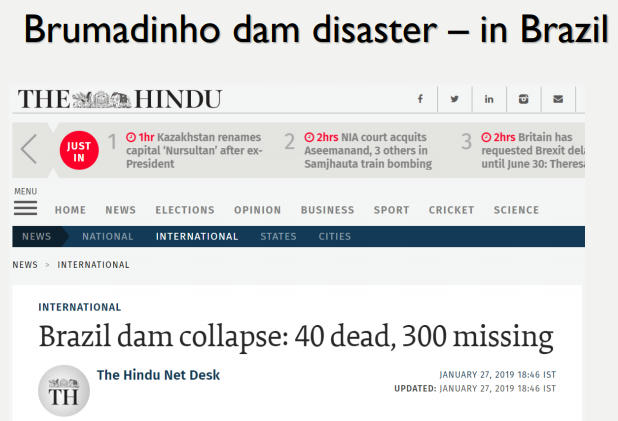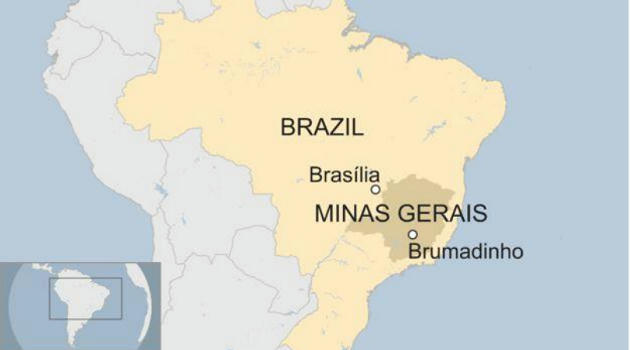 MCQ – 2
 Which of the following countries has changed the name of their capital to "Nursultan" ?
A. Kazakhstan
B. Uzbekistan
C. Kirgizstan
D. Yemen
ANSWER – A
Kazakhstan has renamed its capital Astana to Nursultan to honour outgoing leader Nursultan Nazarbayev, who unexpectedly resigned The change was announced after Kassym-Jomart Tokayev was sworn in as president, promising to seek his predecessor's opinion on key decisions.
PRACTICE QUESTION  UPSC prelims 2018
Which of the following has/have shrunk immensely/dried up in the recent past due to human activities ?
Aral Sea
Black Sea
Lake Baikal
A. 1 only
B. 2 and 3
C. 2 only
D. 1 and 3
 MCQ – 3
Consider the following statements about the country of Mozambique –
1. Recently bomb cyclone caused huge devastation in Mozambique
2. Mozambique is a commonwealth nation 
A. Only 1 is true
B. Only 2 is true
C. Both are true
D. Both are false
ANSWER – B
Cyclone Idai has caused devastation in Mozambique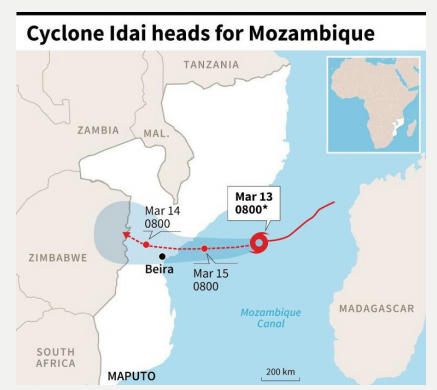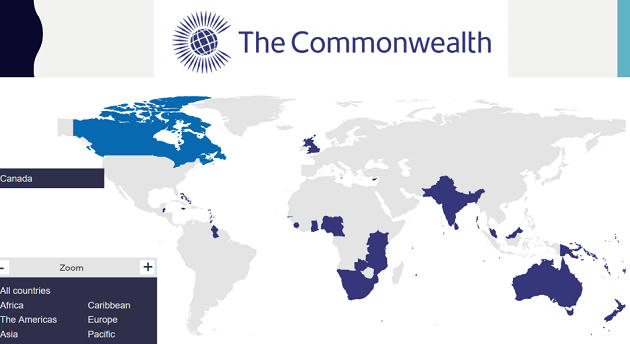 MCQ – 4
New Zealand was in the news a lot recently. Consider the following statement related to it.
Niue and the Cook Islands are self-governing states in free association with New Zealand.
New Zealand is part of the Ring of Fire—the circum-Pacific seismic belt marked by frequent earthquakes and considerable volcanic activity.
A. Only 1 is true
B. Only 2 is true
C. Both are true
D. Both are false
 ANSWER – C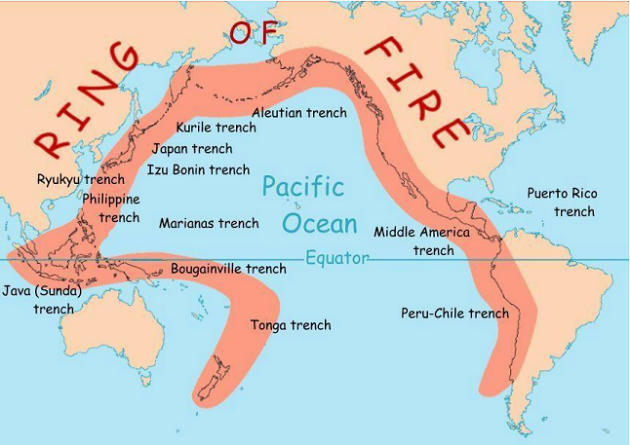 MCQ – 5
Alboran Sea can be found in which of these water bodies
A. Mediterranean Sea
B. Black Sea
C. Red Sea
D. Arabian Sea
 ANSWER – A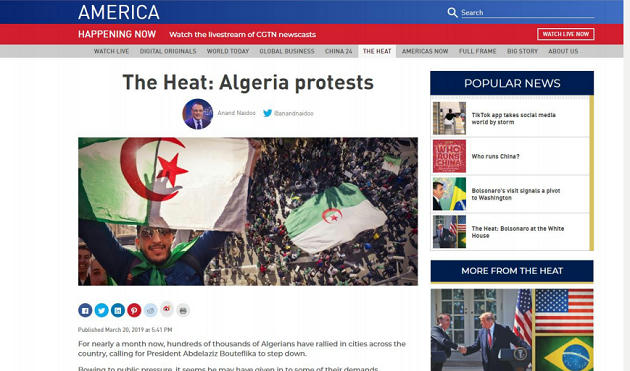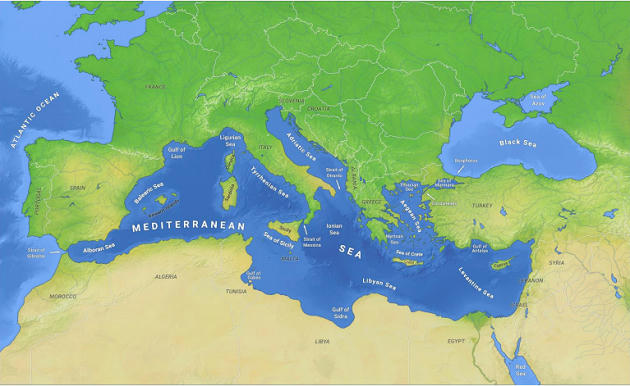 MCQ – 6
Recently India conducted Military Exercises with 17 African Countries. Where were these exercises conducted?
A. Pune, Maharashtra
B. Indore, Madhya Pradesh
C. Lucknow, Uttar Pradesh
D. Visakhapatnam, Andhra Pradesh
ANSWER – A
 Indian military personnel were joined by counterparts from 17 African states to begin the inaugural Africa-India Field Training Exercise 2019, or AFINDEX-19. An opening ceremony for the exercises was held at the Indian Army's Aundh Military Station in Pune, Maharashtra, in the country's west. The 17 participating African states include Benin, Botswana, Egypt, Ghana, Kenya, Mauritius, Mozambique, Namibia, Niger, Nigeria, Senegal, South Africa, Sudan, Tanzania, Uganda, Zambia, and Zimbabwe, according to a statement by Lt. Col. Mohit Vaishnava, an Indian Army public relations officer.