NOBEL MEMORIAL PRIZE IN ECONOMIC SCIENCES
The award's official name is The Sveriges Riksbank Prize in Economic Sciences in Memory of Alfred Nobel.
The prize was established in 1968 by a donation from Sweden's central bank Sveriges Riksbank to the Nobel Foundation
To commemorate the bank's 300th anniversary.
The prize was first awarded in 1969.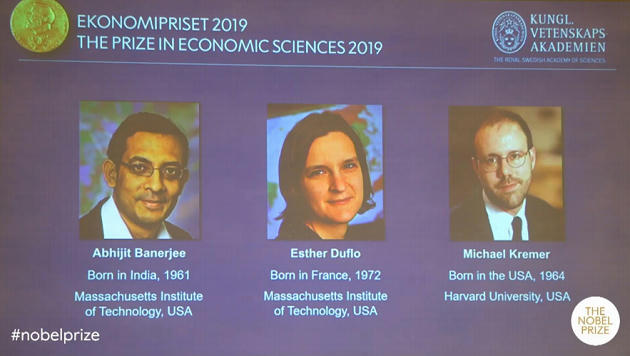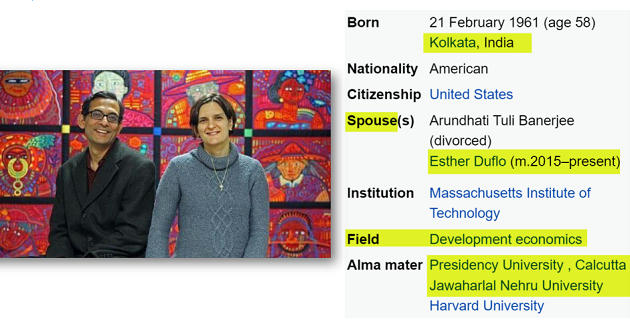 WHAT IS DEVELOPMENT ECONOMICS?
Development economics is a branch of economics that deals with the improvement of the economies of developing countries.
It aims at establishing strategies that apply to different developing countries depending on their unique social, political, and economic factors.
Development economics as a discipline first arose in the 1950s.
Development economics studies the transformation of emerging nations into more prosperous nations.
UNDP has applied development economics in an attempt to help developing countries to improve their economic positions by assisting them.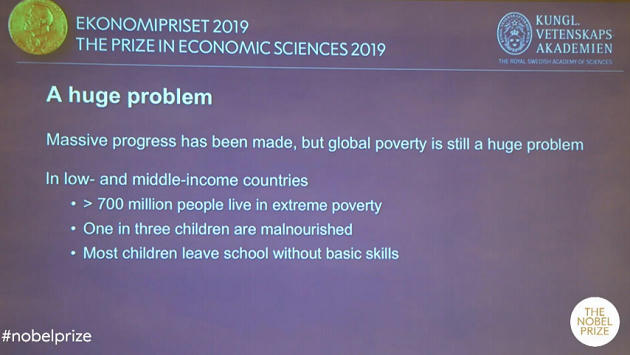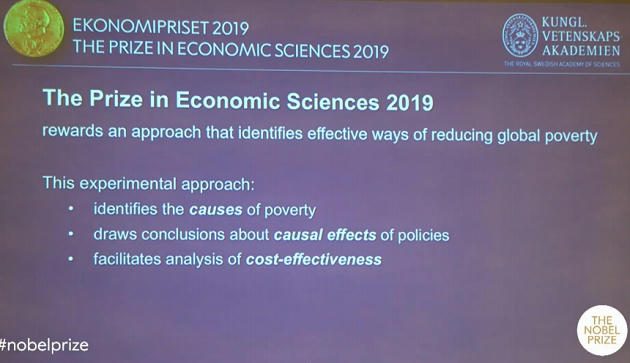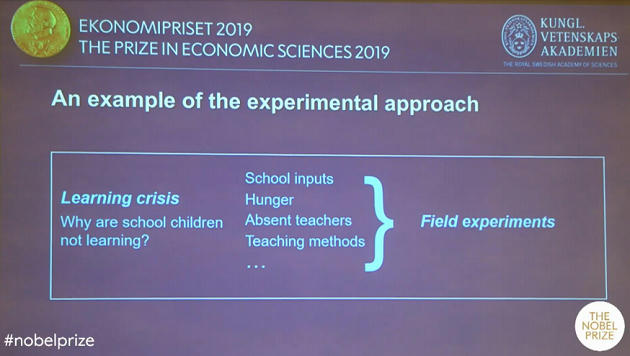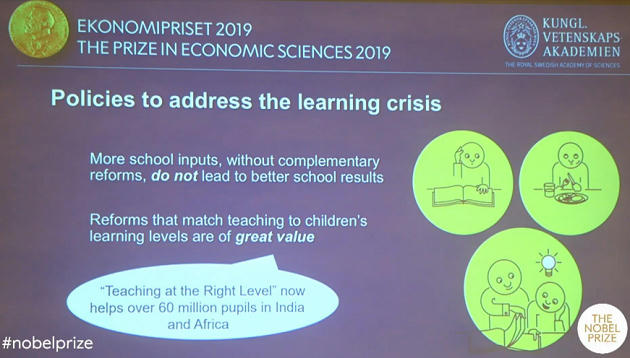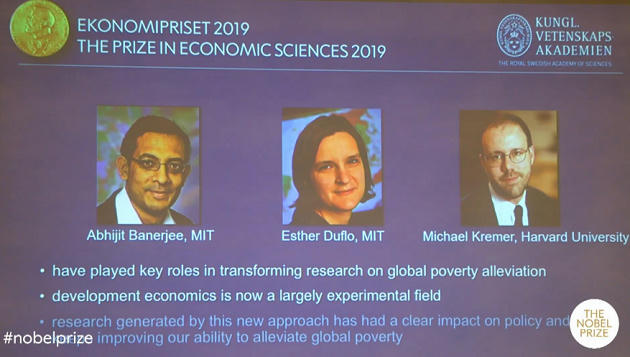 WHAT THE ACADEMY HAS SAID ABOUT THE PRIZE?