POLITICAL HISTORY OF INDIA AFTER INDEPENDENCE
FIRST ELECTION OF INDIA
DRASTIC CHANGES IN POLITICS AFTER DEATH OF NEHRU
RISE OF INDIRA GANDHI
LOKNAYAK JP MOVEMENT 5. JANATA PARTY(1977)
RETURN OF INDIRA( INDIRA(1980)
ERA OF RAJIV GANDHI
CONGRESS SYSTEM ENDS(1989)
COALITION YEARS(1996 – 98)
MODI WAVE(2014)
FIRST ELECTIONS
According to our country's preamble to the Constitution, India is a Sovereign, Socialist, Secular, Democratic Republic. In order to become a democratic republic, it was essential for India to hold free and fair elections where the Indian public would play the crucial crucial role in the election election in the government.
The Indian general election of 1951–52, held from 25 October 1951 to 21 February 1952, was the first election to the Lok Sabha since India became independent in August 1947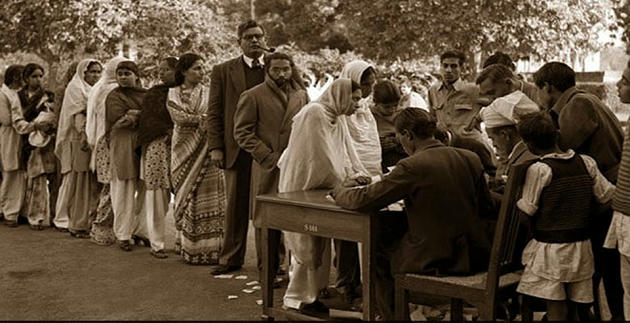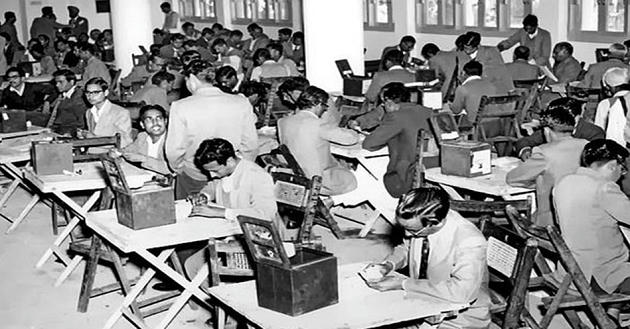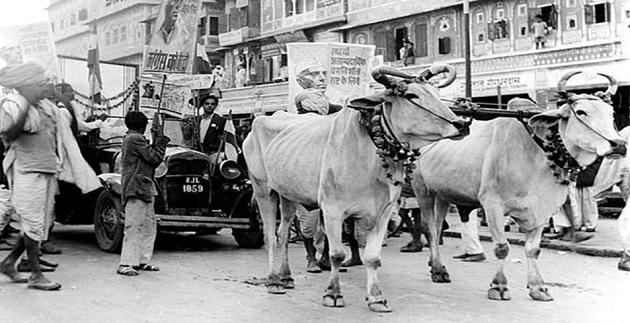 CHALLENGES
The Constitution of India provides for a Parliamentary system of government, where the Cabinet, headed by a Prime Minister, forms the de facto executive.
The elections are conducted by an independent constitutional body, the Election Commission of India. Sukumar Sukumar Sen was the first election election commissioner of India.
All Indian citizens over the age of 21 were eligible to vote. Around 85% of the population could not read or write. This widespread illiteracy posed a challenge to the commission in organising the election.
 CHALLENGES
This was overcome by allotting each candidate a differently-coloured ballot box at the polling booth, on which each candidates name and symbol were written.
Voters elected 489 members to the lower house of the Parliament of India. These were allotted across 401 constituencies in 25 Indian states.
 FACTS
About 1874 candidates and 53 parties contested for the elections.The parties contested for 489 seats
INC won the elections with 364 seats as the people voted for the party which was led by Jawaharlal Jawaharlal Nehru.CPI is the party which finished second with 16 seats as they got about 3.29 per cent votes.
SOC finished third in the elections with 10.59 per cent votes and winning 12 seats
 FACTS
Approximately 45 per cent of the total votes were polled for INC in the first Lok Sabha elections.The population of India was 36 crore, out of which, 17.32 crore population was eligible to vote.
The voter turnout for the elections was 45.7 per cent.
 SPLIT
Two former cabinet colleagues of Nehru established separate political parties to challenge the INC's supremacy.
While Shyama Prasad Mookerjee went on to found the Jana Sangh in October 1951, first Law Minister Dr. B. R. Ambedkar revived the Scheduled Castes Federation (which was later named the Republican Party).
SPLIT
Other parties which started coming to the forefront included the Kisan Mazdoor Praja Parishad, whose prime mover was Acharya Kripalani; the Socialist Party, which had Ram Manohar Lohia and Jayaprakash Narayan's leadership to boast of; and the Communist Party of India.
However, these smaller parties were unable to make an electoral stand against the Indian National Congress.
FIRST LOKSABHA
The First Lok Sabha was constituted on 17 April 1952 after India's first general election. The 1st Lok Sabha lasted its full tenure of five years and was dissolved on 4 April 1957.
First Session of this Lok Sabha commenced on 13 May 1952.