WHAT SC SAID DURING RAFALE VERDICT
In paragraph 25 of the decision by Chief Justice of India Ranjan Gogoi and Justices SK Kaul and KM Joseph, the apex court notes that: "The pricing details have, however, been shared with Comptroller and Auditor General…, and the report of the CAG has been examined by the Public Accounts Committee… Only a redacted portion of the report was placed before the Parliament and is in public domain."

THE ERROR
The Centre on Saturday approached the Supreme Court seeking "correction" in its judgment in the Rafale matter amidst a controversy over a statement in the verdict that a report of the Comptroller and Auditor General (CAG) on the pricing of the fighter jets "has been" examined by the Public Accounts Committee (PAC).
 NOW WHAT?
However, with Chief Justice of India Ranjan Gogoi "out of country" till December 19, all urgent matters — as per an official notification — will be placed before the next most senior judge of the court who is available in Delhi for taking a suitable decision. "Urgency (of the matter) will be decided by that judge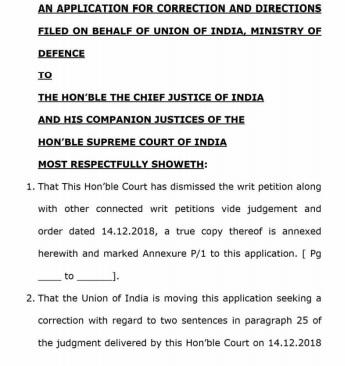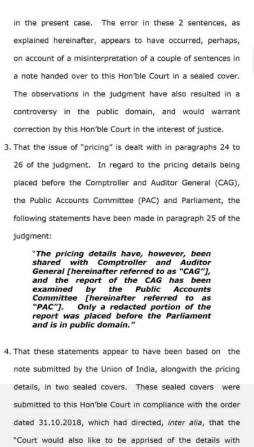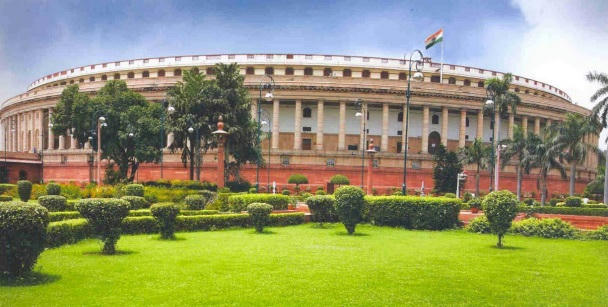 PARLIAMENTARY COMMITTEES OF INDIA
The Parliamentary committees are of two kinds – Standing or permanent committees and Ad hoc committees.
STANDING COMMITTEES
A Standing Committee is a committee consisting of Members of Parliament. It is a permanent and regular committee which is constituted from time to time according to the provisions of an Act of Parliament or Rules of Procedure and Conduct of Business. Standing Committees are of the following kinds : Financial Standing Committees (FSC) Department Related Standing Committees (DRSC) Others Standing Committees (OSC)
 NOTES
Public Accounts Committee is a type of Financial Standing Committees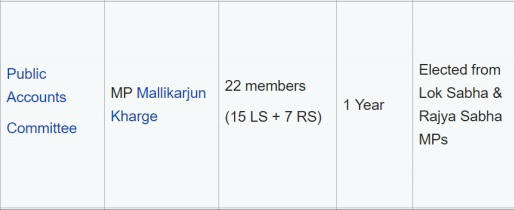 PUBLIC ACCOUNTS COMMITTEE
Oldest Committee – The committee was first conceived in the year 1921 in the wake of MontaguChelmsford Reforms. The chairperson is appointed by the Lok Sabha speaker. The term of office of the members is one year. Minister in Government cannot be appointed
PRIMARY FUNCTION
The primary function of the PAC is to examine the audit report of Comptroller and Auditor General (C&AG) after it is laid in the Parliament. The audit by the C&AG is comprehensive and manifold. It involves among others, (a) accountancy audit, (b) regularity audit, (c) appropriation audit, (d) discretionary audit and (e) efficiency-cum-performance audit.