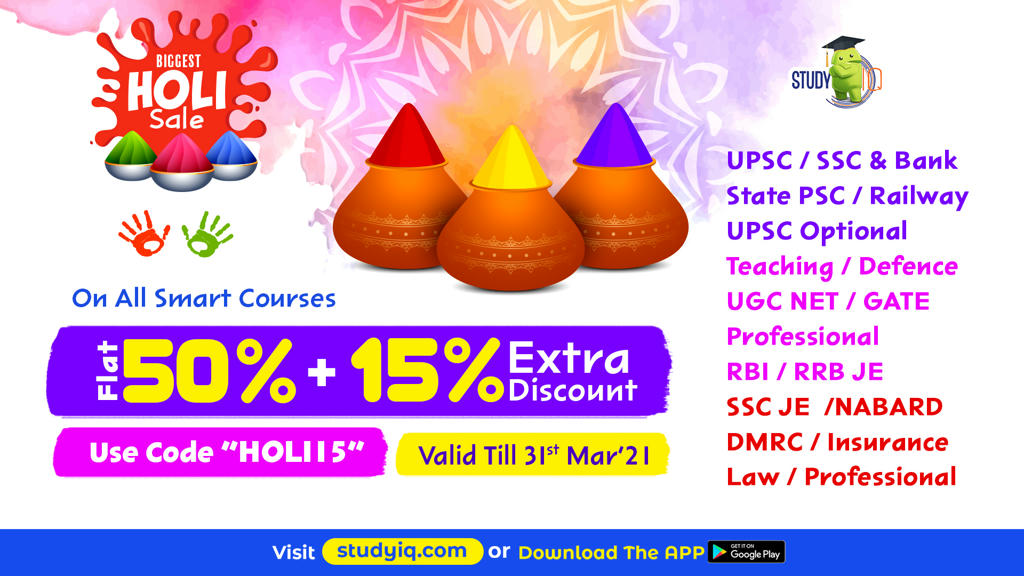 What has happened?
In its first retaliatory action under the Joe Biden administration,
The US has proposed to impose retaliatory tariffs up to 25% on around 40 Indian products including shrimps, basmati rice, gold and silver items,
In response to the equalisation levy or digital services tax (DST) imposed by India on non-resident -commerce operators.
The United States Trade Representative (USTR) on Thursday said this would collect duties on goods of India in the range of the amount of DST,
That India is expected to collect from US whose initial estimates are pegged at $55 million per year.
Is the tax only on India?
It proposed similar actions for five other countries- Austria, Italy, Spain, Turkey, and the United Kingdom.
What's the matter?
In January, USTR said that the DSTs adopted by Austria, India, Italy, Spain, Turkey, and the UK were subject to action under Section 301,
Because they discriminated against US digital companies, were inconsistent with principles of international taxation, and burdened American companies.
Section 301of the U.S. Trade Act of 1974 authorizes the US President to take all appropriate action,
Including tariff-based and non-tariff-based retaliation, to obtain the removal of any act, policy, or practice of a foreign government that violates an international trade agreement or is unjustified, unreasonable, or discriminatory, and that burdens or restricts U.S. commerce.
What is the issue
Corporate taxes are levied on profits.
But multinational companies often move profits, through smart accounting, to low-tax jurisdictions.
Nearly all of the major tech firms, from Apple to Google to Facebook, have their European headquarters in Ireland, which levies lower taxes than other major European Union countries.
Profits from sales in the EU are routed through Irish and Dutch subsidiaries.
Google and Apple have done so.
An Indian example:
In November 2018, the Economic Timesreported that-
Google India remitted a total of Rs 16,119.6 crore ($2.18 billion) over five years — 50-60% of its revenue over the period — to its parent company's subsidiaries in Singapore and Ireland towards "purchase of advertising space".
The company marked this as "miscellaneous expenses", thereby reducing its profits here.
So, What action countries took?
In 2016, the European Commission ordered Apple to pay nearly $15 billion to Ireland for having received "illegal tax benefits" over two decades.
Last July, France enforced a digital tax of 3% on revenues of large internet companies — revenues cannot be moved as easily as profits.
What India did?
Since 2016, India has charged an equalisation levy, a 6% tax on ad spends of technology companies.
The Centre collected Rs 900 crore in FY19.
Through the Finance Act 2020, the government expanded the scope of the equalization levy to revenues generated by resident e-commerce companies operating in India.
The 2% digital services tax came into effect on 1 April.
The tax came as a surprise to e-commerce companies as the provision was not part of the finance bill and was introduced as an amendment at the last minute before the Parliament passed the bill.
Indian govt response on DST
New Delhi had, in November last year, argued that the levy was one of the methods suggested by-
The 2015 OECD-G20 report of Base Erosion and Profit Shifting Project,
Aimed at tackling the taxation challenges arising from digitisation of the economy.
Items on the US tariff list
Other items in the initial list of targeted products from India include-
Bamboo products, wood furniture, cigarette paper, cultured pearls, precious or semi-precious stones, jewellery, corks, token operated games for arcade and brassieres.
conclusion
The USTR said it has decided to convene virtual public hearings and accept rebuttal comments in relation to the potential action from affected parties in May 2021.
Q) What kind of tax system is found in India?
Progressive
Degressive
Proportional
None of the following