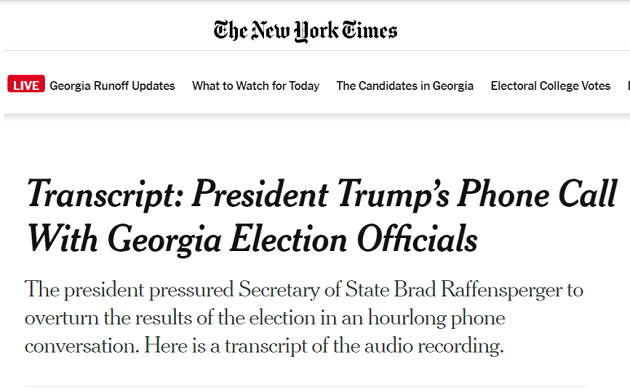 A leaked telephone conversation with President Trump, Secretary of State Brad Raffensperger of Georgia and others revealed that the president had urged the state's top election official to overturn the results in his favor.
Trump is heard asking the Georgia officials to "find" 11,780 votes so that he can overturn Biden's narrow win in that State.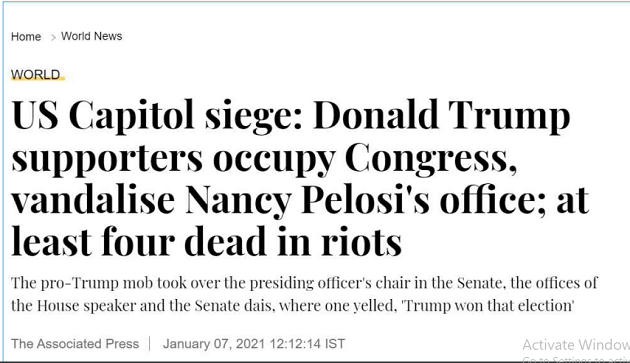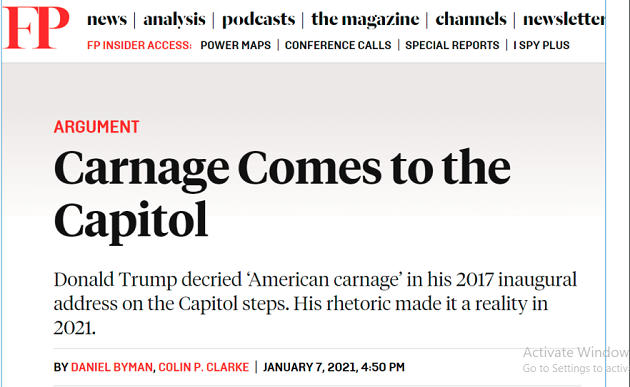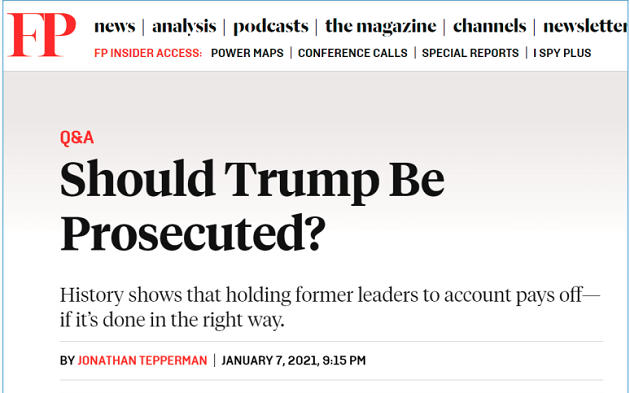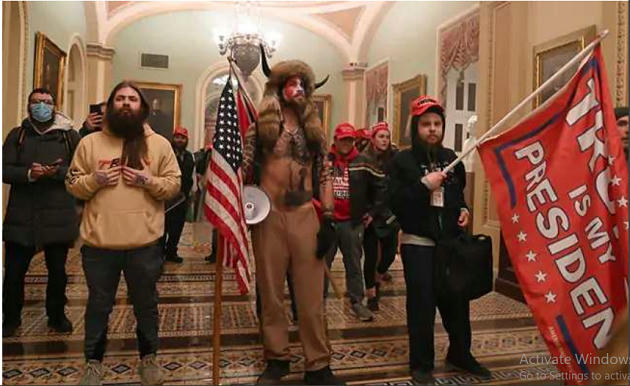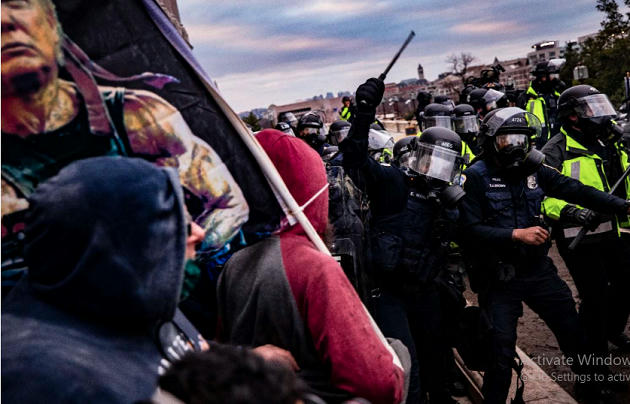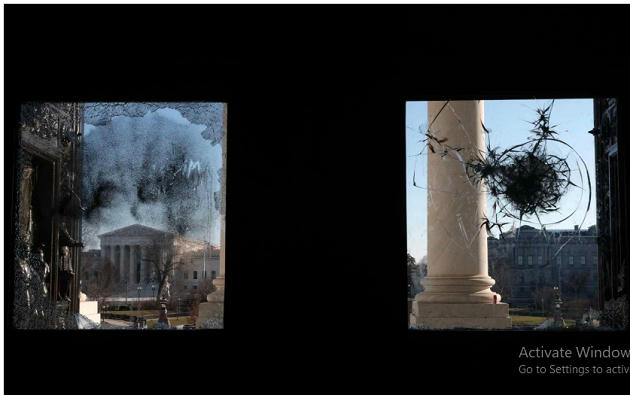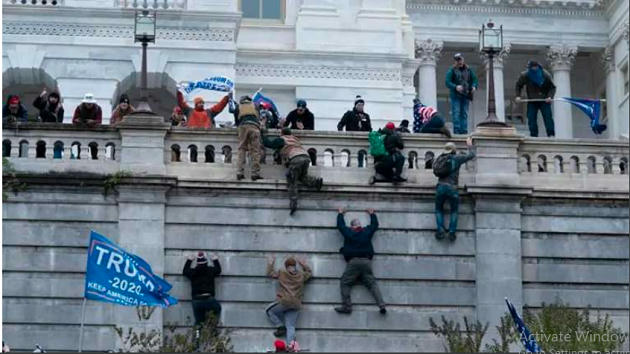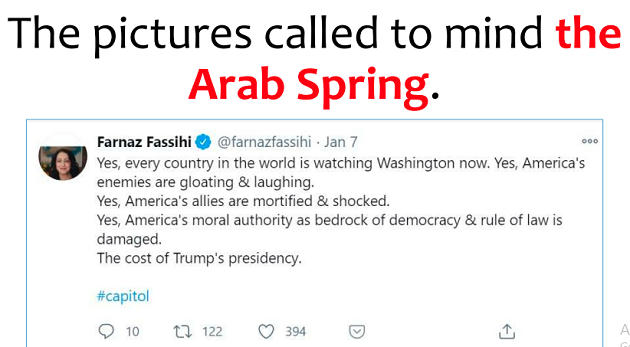 There were comments about how happy China's Xi Jinping must be.
"Trump today delivered his latest, but hopefully his last gift to Putin."

VARIOUS IMPACTS
Wednesday's violence will certainly impact the United States' global image.
It is certainly true that the political turmoil that has engulfed the country since November will make it harder for the United States to build an international coalition against China.
Wednesday's insurrection worsens two concrete foreign-policy problems for the United States.
First, it will increase the likelihood that other governments will be wary of any binding commitments or in-depth cooperation with the United States.
The Iran nuclear deal, the Trans-Pacific Partnership, and the Paris climate accords were all victims of a shift to a more partisan, seesaw form of foreign policy.
Concerns that future U.S. elections may not even be free and fair.
Second, it increases the likelihood that other countries will start to see the United States as a risk factor in the international system rather than a stabilizer.
The Trump administration's brinkmanship over the last few years— with Iran, North Korea, and even with China—has been far more destabilizing than stabilizing.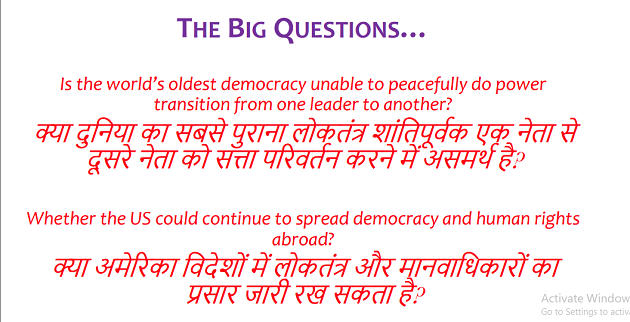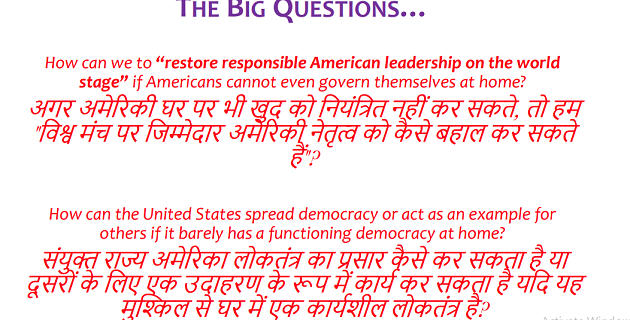 DEEPER MALAISE AT HOME IN US
 Ambitious foreign-policy goals are completely out of step with the realities of the country's domestic political and economic dysfunction