JUNE 2020
Early last summer, Chinese and Indian troops clashed in a surprise border battle in the remote Galwan Valley, bashing each other to death with rocks and clubs.
OCTOBER 2020
Four months later and more than 1,500 miles away in Mumbai, India, trains shut down and the stock market closed as the power went out in a city of 20 million people. Hospitals had to switch to emergency generators to keep ventilators running amid a coronavirus outbreak.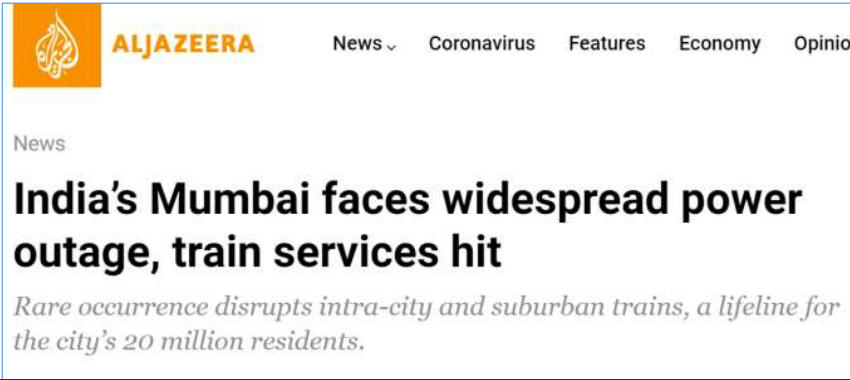 OCTOBER 2020
News reports at the time quoted Indian officials as saying that the cause was a Chinese-origin cyberattack on a nearby electricity loadmanagement center.
Authorities began a formal investigation, which is due to report in the coming weeks.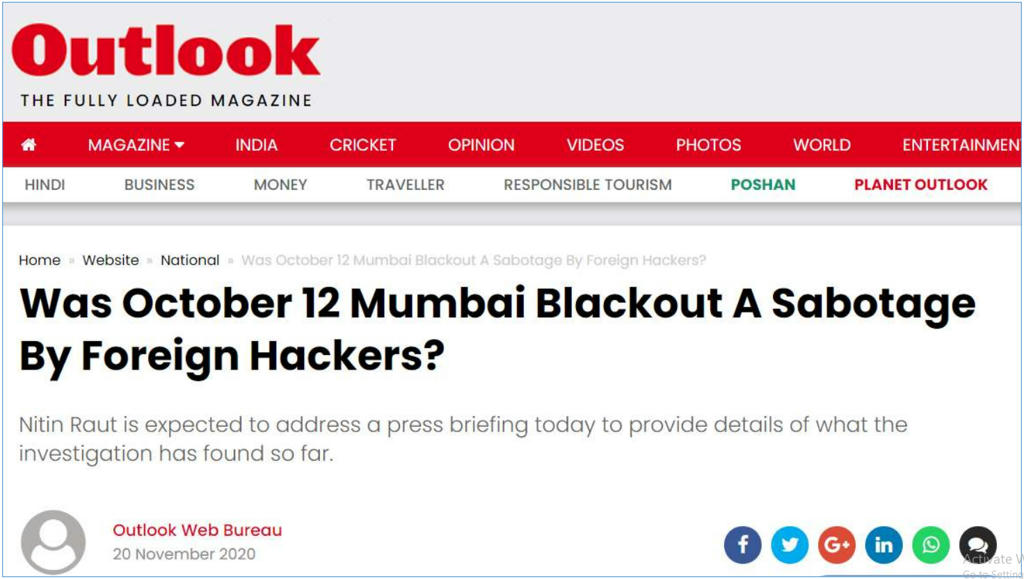 LATEST UPDATE BY POLICE
Yashasvi Yadav, a police official in charge of Maharashtra's cyberintelligence unit, said authorities found "suspicious activity" that suggested the intervention of a state actor.
But Mr. Yadav declined to elaborate, saying the investigation's full report would be released in early March.
A NEW STUDY SAYS: CHINA WAS BEHIND IT!!!
The study shows Chinese malware was flowing into the control systems that manage electric supply across India, along with a highvoltage transmission substation and a coal-fired power plant.
As part of broad Chinese cybercampaign against India's power grid.
If India pressed its claims too hard, the lights could go out across the country.
WHO CONDUCTED THE STUDY?
Recorded Future, a Somerville, Mass., company that studies the use of the internet by state actors.
It found that most of the malware was never activated.
It could not examine the details of the code itself.
It has notified Indian authorities, so far they are not reporting what they have found.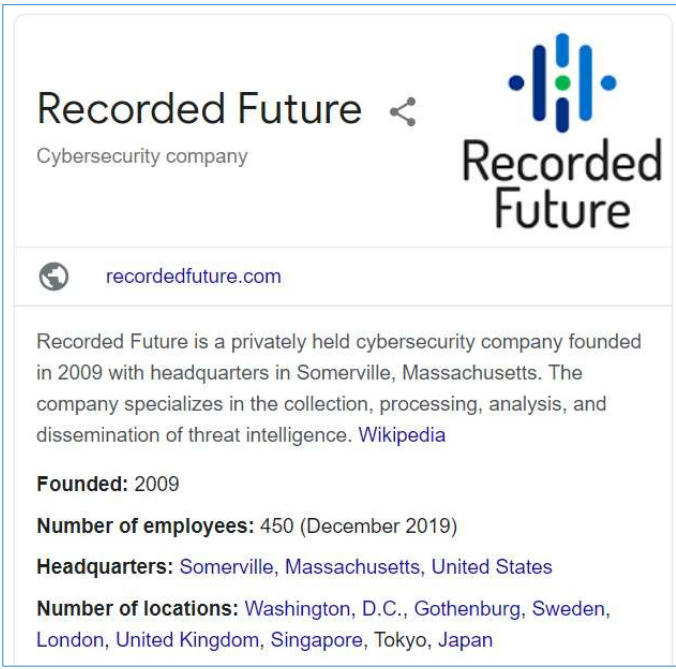 DID INDIA COMMENT?
In the Indian case, its findings to India's Computer Emergency Response TeRecorded Future sent am, or CERT-In.
Twice the center has acknowledged receipt of the information, but said nothing about whether it, too, found the code in the electric grid.
The Indian Computer Emergency Response Team is an office within the Ministry of Electronics and Information Technology of the Government of India. It is the nodal agency to deal with cyber security threats like hacking and phishing.
DID CHINA RESPOND?
The Chinese government, which did not respond to questions about the code in the Indian grid, could argue that India started the cyberaggression.

COMMENTARY ON THE STUDY
One former Indian diplomat noted: It could complicate the diplomacy in recent days between China's foreign minister, Wang Yi, and his Indian counterpart, Subrahmanyam Jaishankar, in an effort to ease the border tensions.
The investigators who wrote the Recorded Future study, said that "the alleged link between the outage and the discovery of the unspecified malware" in the system "remains unsubstantiated."
COMMENTARY ON THE STUDY
"I think the signaling is being done" by China to indicate "that we can and we have the capability to do this in times of a crisis," said retired Lt. Gen. D.S. Hooda, a cyberexpert who oversaw India's borders with Pakistan and China.
"It's like sending a warning to India that this capability exists with us."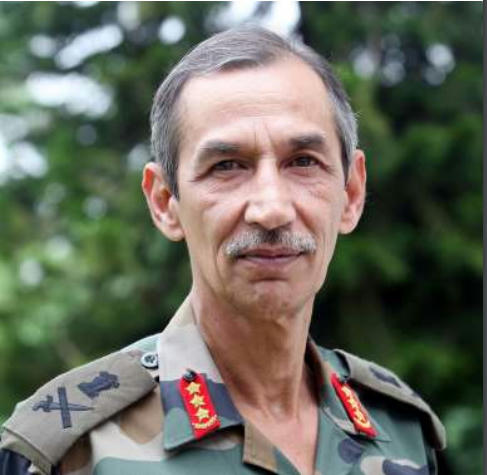 BIGGER CONCERN LATEST METHOD OF ATTACK
The discovery is the latest example of how the conspicuous placement of malware in an adversary's electric grid or other critical infrastructure has become the newest form of both aggression and deterrence — a warning that if things are pushed too far, millions could suffer.
Cyberattacks are less devastating than a nuclear attack, but capable of giving a country a strategic and psychological edge.
RUSSIA DID IT…
Russia was a pioneer in using this technique when it turned the power off twice in Ukraine several years ago.

USA DID IT…
After the Department of Homeland Security announced publicly that the American power grid was littered with code inserted by Russian hackers, the United States put code into Russia's grid in a warning to President Vladimir V. Putin.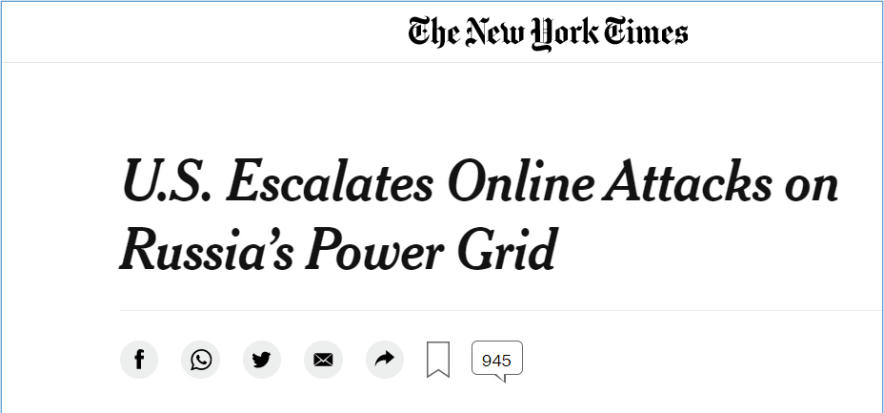 CHANGING METHODOLOGY OF CHINA
Until recent years, China's focus had been on information theft.
But Beijing has been increasingly active in placing code into infrastructure systems, knowing that when it is discovered, the fear of an attack can be as powerful a tool as an attack itself.
CHANGING METHODOLOGY OF CHINA
By December, security experts at the Cyber Peace Foundation, an Indian nonprofit that follows hacking efforts, reported a new wave of Chinese attacks, in which hackers sent phishing emails to Indians related to the Indian holidays in October and November.

CHANGING METHODOLOGY OF CHINA
The foundation has also documented a surge of malware directed at India's power sector, from petroleum refineries to a nuclear power plant, since last year.
MEANWHILE, MILITARY EXPERTS…
Military experts in India have renewed calls for the government to replace the Chinese-made hardware for India's power sector and its critical rail system.
COMMENT SECTION!!!
Indian Govt. has the maximum number of IT Contracts with China.
Can the GoI really rip out existing infra and make its own?